Nothing can be a more fulfilling mid-quarter team building activity than cooking up a veritable menu of dishes together as a team – and then sitting down to enjoy the meal under the setting sun.
Human Resources' team of close to 20 talented people, led by publisher Naomi Cranswick, was treated to this team activity under the supervision of highly-trained chefs at Palate Sensations Cooking School on 28 April 2017.
Located in Chromos within Singapore's bustling Biopolis, Palate Sensations Cooking School was established in 2006, with the aim to bridge the gap between the home gourmand and the professional chef.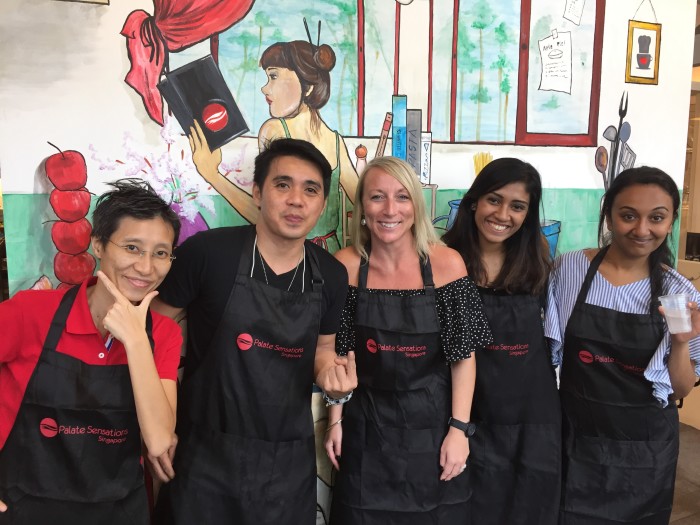 Walking distance from Buona Vista MRT, we made our way to the 2,000 sq ft open-studio concept kitchen, to be welcomed by executive chef Brenda Chew, and a brightly lit area with colourful workstations.
Donning our aprons, we soon realised the task at hand, as chef Chew took us through a safety briefing, and an orientation towards the kitchen and using the state-of-the-art equipment provided.
On the menu that afternoon was an entrée of fresh vegetable spring rolls with miso ginger sauce. Our main course was tikka masala prawn and chicken with mango chutmey, to be served with green-on-green cous cous salad. For the sweet tooth, we had a dessert of apple and wildberries crumble, served with oats and greek yoghurt [pictured below].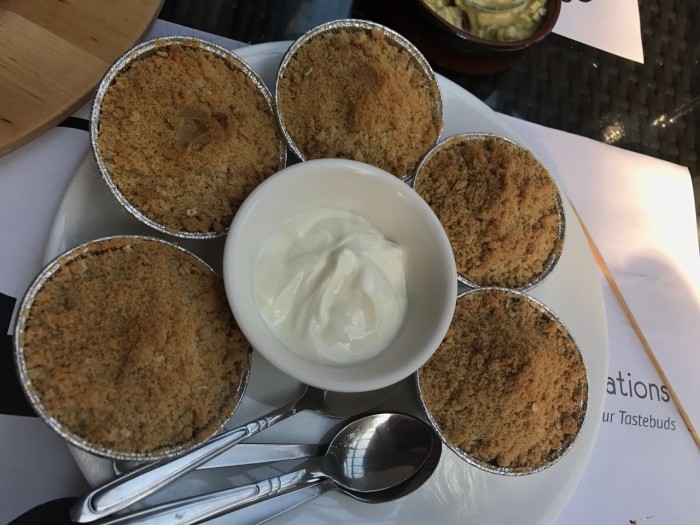 With that, we went about our quest. Broken up into teams, based on diet and allergy preferences, each team kicked off the cooking with a strategy on who will do what – fortunately, the teams had a good mix of efficient vegetable choppers and those who are better at stove work!
While the clock was ticking, chef Chew's team visited each of our cooking stations, offering helpful tips and prodding us along if we were spending too long on one task (pro tip: Marination needs to be done first!). Their helpful hints ensured each team was on track, and understood the technique behind what we were doing, rather than simply following a recipe.
We spent time putting together our dishes, trying to make them as attractive as possible. While waiting for the tikka masala to cook, the chef threw open a Food Tower Challenge to keep us engaged even as the fragrant aroma got our stomachs rumbling.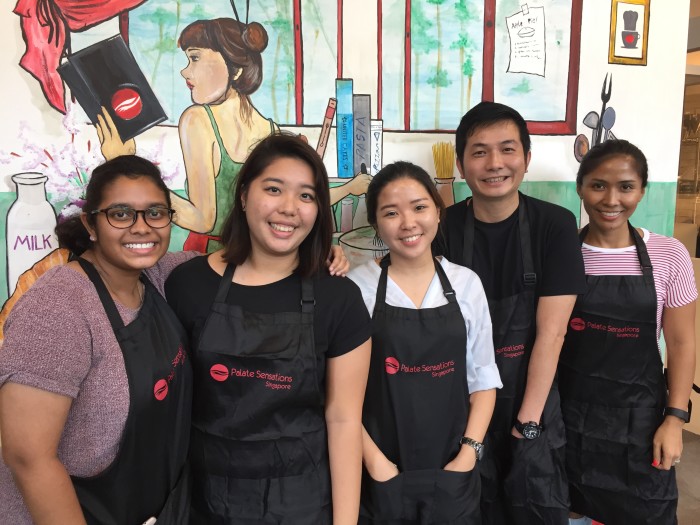 Just in time for the weather to become cooler, the oven bell rang – signalling teams to bring their dishes out to the dining foyer. Keeping us hydrated were a range of drinks, including tea, juice and everyone's favourite – wine!
Chatting and joking over a good meal was the perfect ending to this eventful day. As the sun set, we were reminded of the well-known saying – the team that eats together, stays together.
Note – Please quote Human Resources, and this article, to get free flow of soft drinks and one bottle of wine for all bookings with Palate Sensations.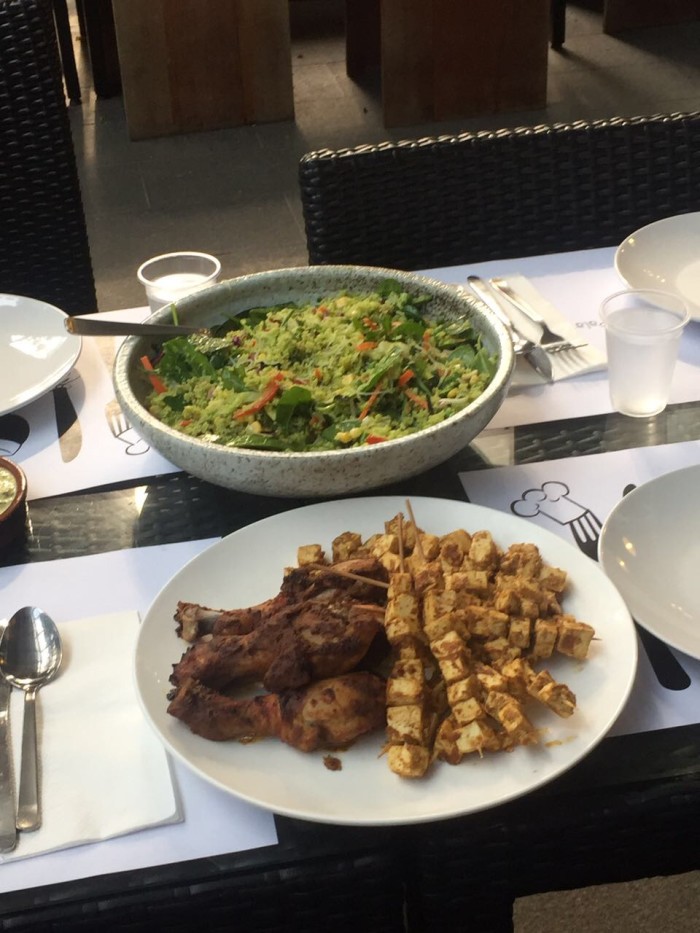 Palate Sensations Cooking School
Chromos #01-03, 10 Biopolis Road, Singapore 138670.
(Opposite Buona Vista MRT and MOE Building)
Tel: +65 6478 9746, Fax: +65 64789745
Email: info@palatesensations.com