Every great company starts with one person and their vision. For Alexander Mann Solutions, CEO Rosaleen Blair was that person when she founded the company 20 years ago with an ambition to revolutionise the way that companies acquire and manage their talent.
Blair had realised that the way organisations talked about employees – stressing how they were the company's greatest assets – and the way they were actually treating them were often worlds apart. Sensing room for improvement, she and her team began a journey to better the experience for both companies and the candidates they engaged with.
In doing so, she created – and has continued to evolve – a business model called recruitment process outsourcing (RPO). The model has brought the best of outsourcing to the world of talent acquisition: a commitment to efficiency, effectiveness, and strategic business outcomes, delivered through long-term mutually beneficial partnerships.
More certain than ever about the value of its business model 20 years on, Alexander Mann Solutions is the only pure play RPO provider delivering solutions worldwide.
"We believe that running staffing agencies at the same time as offering RPO is a conflict," Caleb Baker, managing director for APAC and emerging markets, told Human Resources magazine. The company is not an HRO or BPO business, nor does it own or promote a single technology solution.
"Our focus on what we do best gives us a unique position in the market which we seek to grow by becoming recognised as the dominant global pure play provider of RPO solutions," Baker said.
Alexander Mann Solutions' decision to focus solely on RPO doesn't mean the company is not constantly expanding the way in which it offers those RPO solutions to clients.
Constantly keeping up with the latest trends, it works with clients in what it considers to be four key areas needed for successful talent acquisition in the current market: personalisation, technology, digitalisation and gamification, and engagement.
Within the company, engagement ranks high on the list of priorities. Its people work across 80 different countries and in more than 30 different languages. Over half are based in seven market-leading global client service centres across APAC, EMEA and the US. The rest can be found on client sites around the globe, or working from their inner-city apartments, rural farmhouses, its London headquarters or its offices throughout the world.
To ensure each and every one of them feels part of the company, it uses a number of technologies aimed at making the geographical distances irrelevant.
By enabling and encouraging teams across the world to connect and communicate, Alexander Mann solutions produces work that is "authentic, distinctive, passionate and brave".
In practice, that means innovative sourcing teams connecting with the company's creative brand function. It means the cutting-edge technology consulting division enhancing what recruitment business partners can provide for clients. And it means next-generation analytics, research and administrative support teams enabling the work done by diversity and workforce planning consultants.
"This collaboration ensures that our business is alive across the globe, 24 hours a day, each working week," Baker said.
Twenty years after its inception, Alexander Mann Solutions is proud to have more than 3,500 talent acquisition and management experts partnering with blue-chip clients across multiple sectors. Delivering a distinctive blend of outsourcing and consulting services, the company's experience, capability and thought leadership helps its clients attract, engage and retain the talent they need for business success.
The company also enables clients to overcome one of the most complex challenges they currently face: the ability to quickly and easily scale their operations, either up or down, to better reflect their business needs.
After two decades of dedicated RPO experience, Alexander Mann Solutions is fully equipped to help clients transition to a bigger or smaller workforce.
"We have consistently evolved our operating models and infrastructure to meet this challenge and to mitigate risk through our infrastructure, planning, performance monitoring mechanisms, and flexible commercial models," Baker said.
This year's Vendors of the Year Awards provided proof the company's focus and hard work have paid off, when Alexander Mann Solutions was crowned the gold winner in the Best RPO Recruitment Partner category.
"This is testament to the hard work of our APAC team, as well as the culture of innovation and commitment to service quality," the company stated in a celebratory post on LinkedIn.
"The award has strengthened our leading position in the market and is a true recognition from the industry for our performance as a leader and innovator across Asia."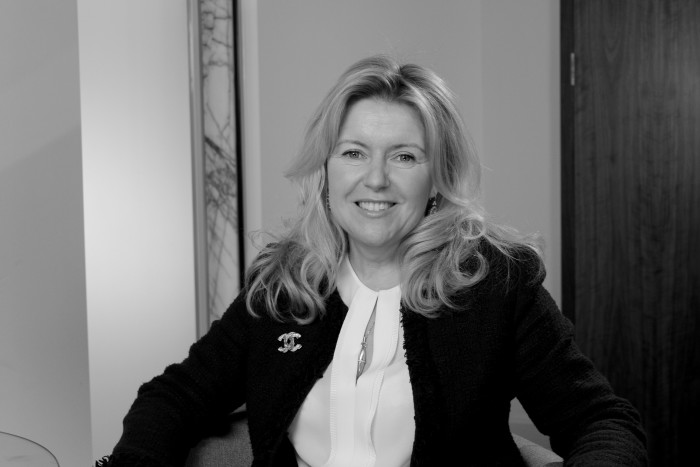 Caption:   Rosaleen Blair, CEO,  Alexander Mann Solutions
The article is brought to you by Alexander Mann Solutions