Mark your calendars as the crowd's favourite candidate and employee experience conference, Talent Experience Forum is back!
Happening only in KL, Malaysia on 5 November. Register your seat early because you will be hearing top insights from C-suite and senior HR leaders from Dell, Digi, GoCar, IPG Mediabrands, Nestle, Tesco, Unilever and more.
The CEO of an online app who told a customer to "f*** off" in an email was berated via social media after the customer posted the email online.
Erin Boudreau had emailed the customer service team from the app, called Postmates, to complain about a delivery.
The email went around the company, eventually finding its way into CEO Bastian Lehmann's inbox, where he added: "Someone also please tell her to f*** off". Unfortunately, that email found its way back to Boudreau, ValleyWag reported.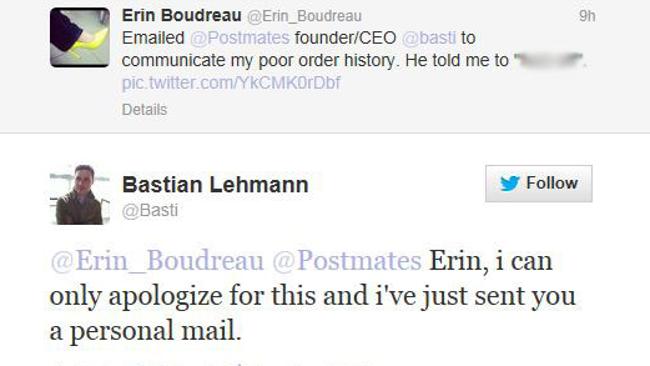 After posting it online, Lehmann wrote an apology.
"My e-mail, which outlined how to resolve the customer issue, contained a bad joke which was very poor in taste. Subsequently, the bad joke was sent to the customer. What I said was a major lapse in judgment on my part. I deeply regret this," he wrote, while also post a string of apology tweets.
Boudreau said she accepted the apology, but she didn't believe it was a joke.
HR Vendors of the Year Awards is back again for its 5th year with a fascinating gala night to celebrate the best HR vendors in Hong Kong. Winning is both an affirmation of the exceptional quality of your work in the industry and among peers. Enter Awards now
Contact us now for more details.