The CEO of an online app who told a customer to "f*** off" in an email was berated via social media after the customer posted the email online.
Erin Boudreau had emailed the customer service team from the app, called Postmates, to complain about a delivery.
The email went around the company, eventually finding its way into CEO Bastian Lehmann's inbox, where he added: "Someone also please tell her to f*** off". Unfortunately, that email found its way back to Boudreau, ValleyWag reported.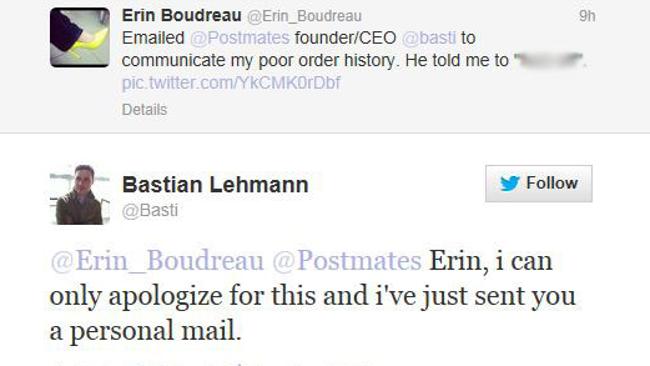 After posting it online, Lehmann wrote an apology.
"My e-mail, which outlined how to resolve the customer issue, contained a bad joke which was very poor in taste. Subsequently, the bad joke was sent to the customer. What I said was a major lapse in judgment on my part. I deeply regret this," he wrote, while also post a string of apology tweets.
Boudreau said she accepted the apology, but she didn't believe it was a joke.