While designing its new regional headquarters in Singapore, Heineken Asia Pacific placed having a communication-friendly office as its first priority.
After consolidating the separate spaces for the regional office staff in Singapore (Alexandra Square and Novena Square), the company relocated all 120 employees to The Metropolis in January this year. The office takes up the entire 12th floor of Tower 1.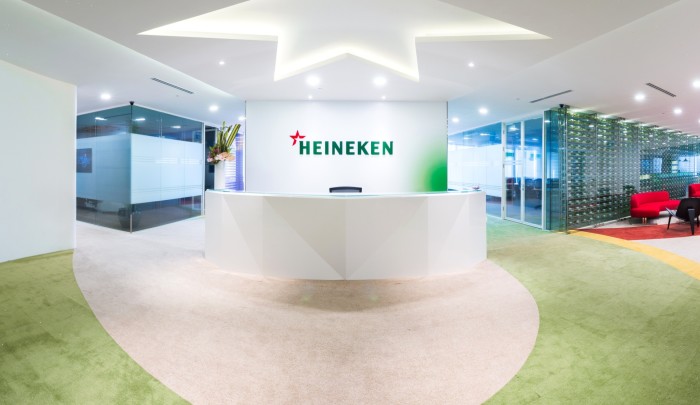 Designed with a very open-plan in mind, the design of the office now facilitates better communication between colleagues, said Yu Ping Yu, regional human resources director of Heineken Asia Pacific.
Communal spaces dotted throughout the office – as well as diner-style booths and round tables – also offer a balance between openness and privacy, which works well for times when smaller group discussions are necessary.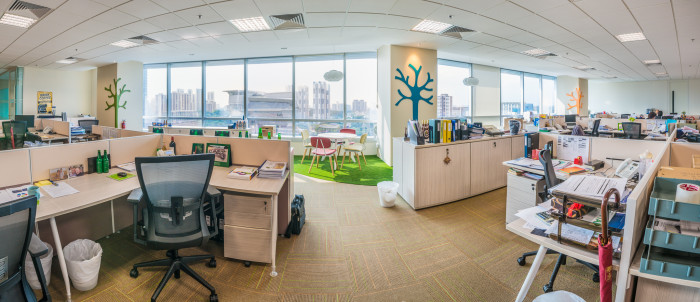 While open, the office is also equipped with several built-in "breakout rooms," each with a table and telephone for employees who need privacy to brainstorm, work on something confidential or make conference calls.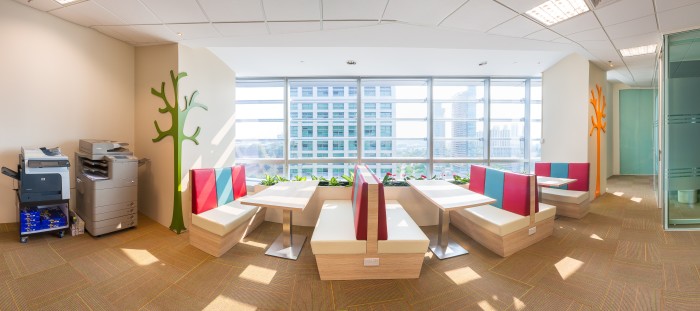 The meeting rooms are designed to engage and even entertain employees about the company's trademark beer brands – Tiger, Heineken, Bintang, Desperados, Sol and Anchor.

Some interesting design aspects include a convertible ping-pong table, which doubles as a meeting room table, a punching bag and even a surf board table that exudes a "chill at the beach" vibe.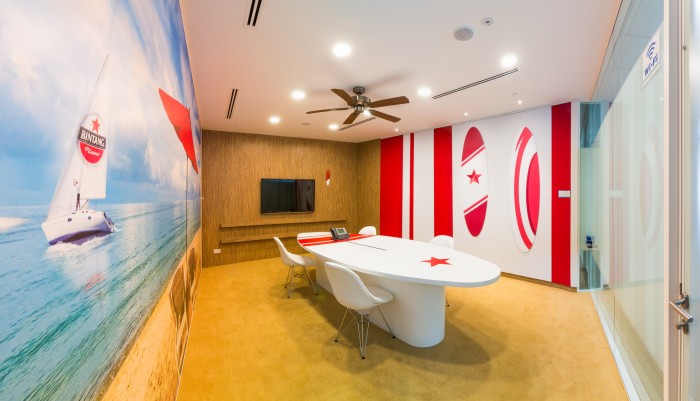 "Heineken Asia Pacific recognises many executives spend a lot of their time in meetings, and thus designed fun and cosy meeting rooms to keep productivity, creativity, inspiration and zest going," Yu said.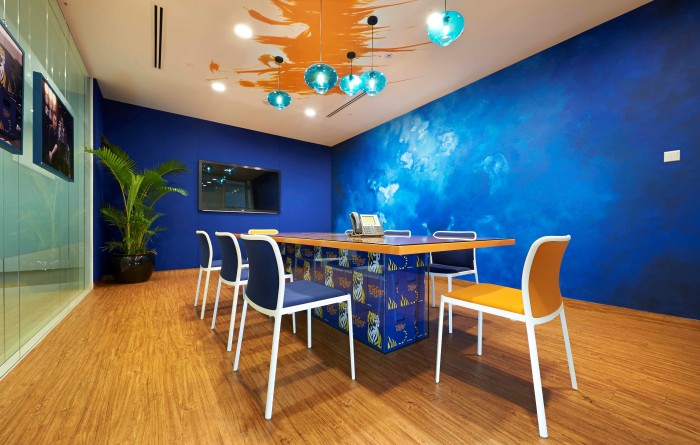 As one might expect, as a major brewer, the company also offers employees a bar-style pantry (named the lounge), complete with a draught tap, foosball table and fridge stocked with Heineken brand beers and beverages. The space is also partially lit by overhead lamps shaped like bottle screw caps branded after its signature beers.
"This spacious and fun pantry also serves as a hangout spot by employees after work to get together for some drinks, and as the location of internal events such as town halls or their monthly 'Thirsty Thursday' drinks sessions."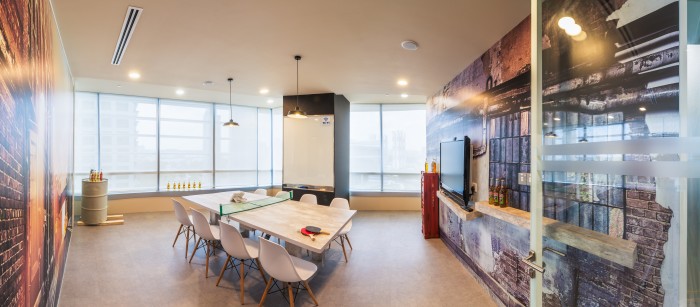 "This tops off our broader open-plan office theme, as it invites both executives and senior management alike to socialise and foster collaboration across departments, serving as a great tool for corporate bonding."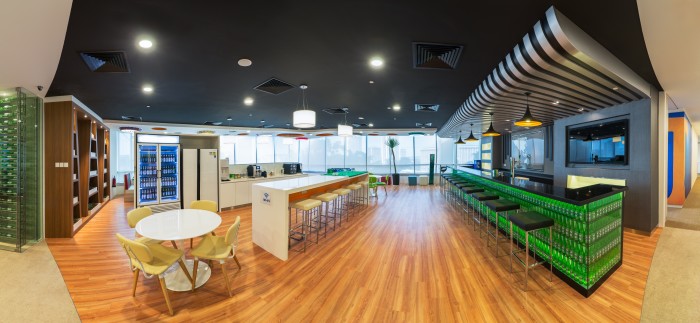 In just one year since shifting and redesigning the office, the company has already reaped the benefits, such as the elimination of a sense of hierarchy, improved communication and a nurturing of camaraderie among co-workers without eliminating privacy.
"The company seeks to give its employees a workplace that they can be happy to go to every day, which in turn, also leads to improved productivity."
For companies that are planning to redecorate their offices, Yu suggests they "consider not only the usual things like efficient use of space, but also how the office layout and fixtures can reflect the values of the company and strengthen the bond between employees".
"By also involving employees in the design process, you could create an office that they can take personal ownership and feel proud of."
Images: Supplied