Previous experience trumps how well candidates perform in an interview – at least for entry level jobs.
That was the key finding of new research from The Creative Group, which surveyed more than 400 U.S. advertising and marketing executives.
More than three out of 10 (34%) of those polled rated previous experience as the most important factor when hiring entry-level creative talent.
Interview performance followed, coming in at 28%.
Resume of the candidate in question ranked third (22%) in the survey, while references (9%) made up the fourth most important factor for bosses when hiring entry-level professionals.
ALSO READ: Would you hire a career changer?
"While a polished resume and portfolio are essential for securing a job interview, professional work experience has become increasingly critical for entry-level applicants in a competitive hiring environment," said Diane Domeyer, executive director of The Creative Group.
"Pursuing internships or temporary work is a great way for students and recent grads to learn, acquire skills and prove to potential employers they can contribute right away."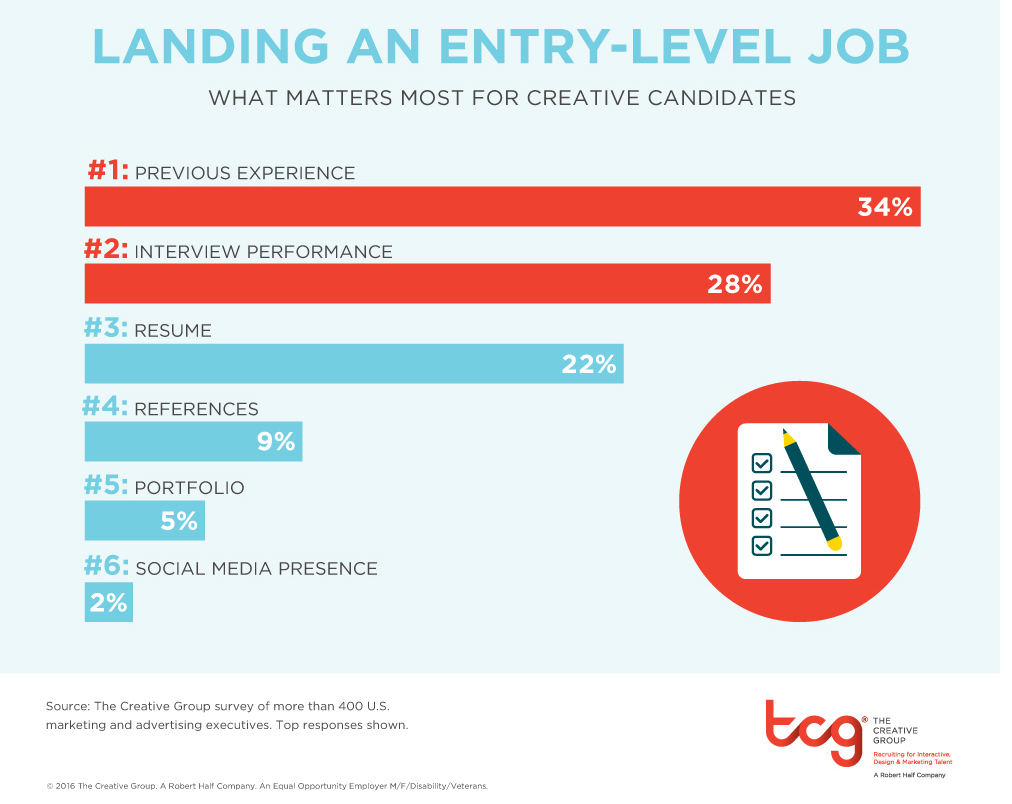 Image: Shutterstock