Rude, mean and inconsiderate bosses. They're everywhere (including in Singapore).
While a few poor souls have to put up with them, most of us thankfully don't.
However, we don't want you to miss out on all the crazy, so thanks to the great powers of the internet we have pulled together some of the rudest and most WTF comments made by bosses all over the world.
We sincerely hope you are never on the receiving end of comments such as these.
1. "I actually had a manager advise me to make my employees feel more uncomfortable around me."

2. After an employee promised to fix a minor problem in the office, the boss said:
"Stop being all CALM. You're doing that thing again where you get all CALM on me. Do you understand why I'm upset? I want you to be upset too."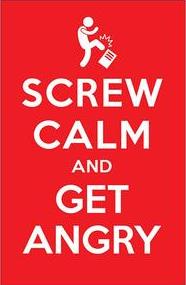 3. One employee's boss writes this on a whiteboard in front of his desk and updates it daily: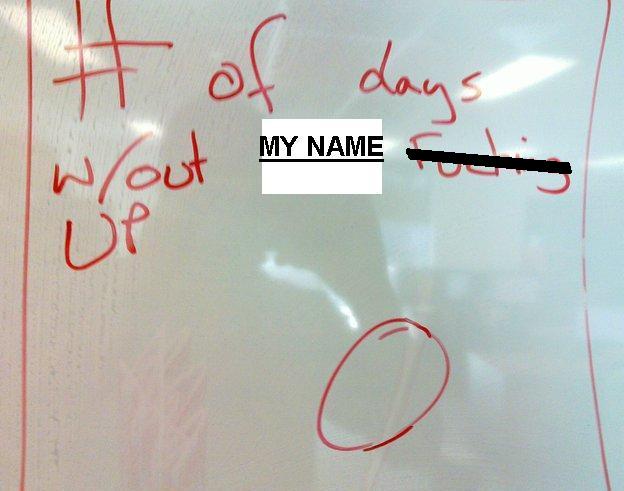 4. "My boss told me I was fired. I started crying and that's when his face changed to really serious and he started saying, 'I was just kidding, sheesh'."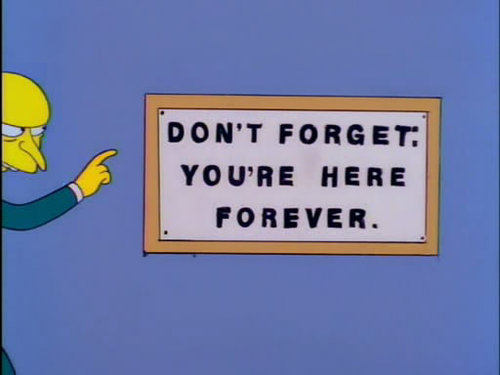 5. "Upon hearing the news that I'd been laid up for a week with a serious case of food poisoning, my boss remarked that I should use this as a great way to start on some weight loss."


6. And finally, here's an example of a rude candidate – rather than the boss – from right here in Singapore. 
According to the STOMP user, this text conversation between a candidate and interviewer shows what not to do when looking for a job. Apparently, after agreeing to the interview, the candidate demanded to be given directions and failed to watch his grammar and spelling.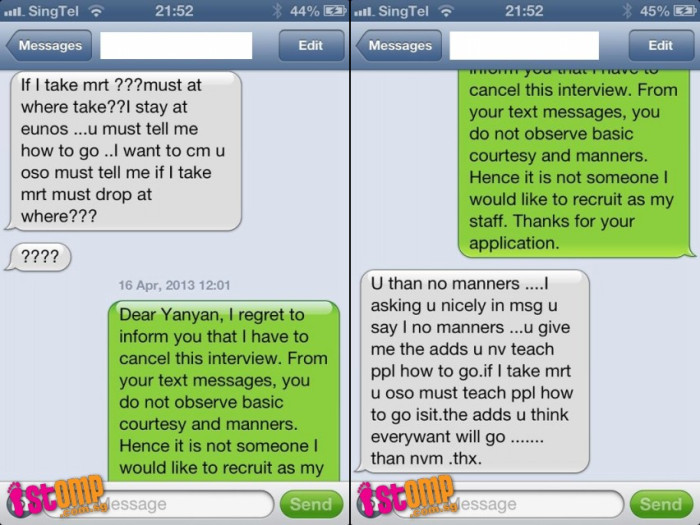 Source: Cheezburger, Reddit, HBR, thehairpin.com, STOMP