Dallas Police Chief David Brown is a boss with a slightly unorthodox method of dealing with employees who have been disciplined or terminated – he posts about them online.
Over the past year, the police chief has publicly named and shamed 27 officers and employees via Twitter and Facebook, Vocativ reports, each time giving a brief description of what they did to deserve the outcome.
Here are a few examples of his social media shaming: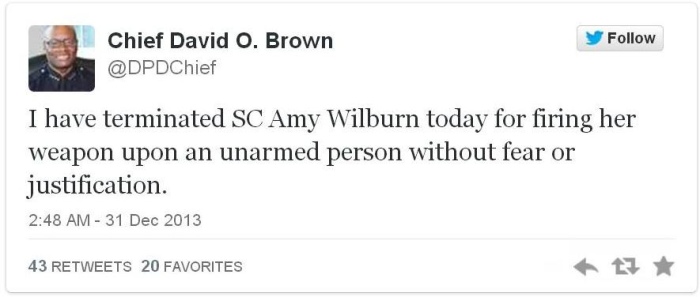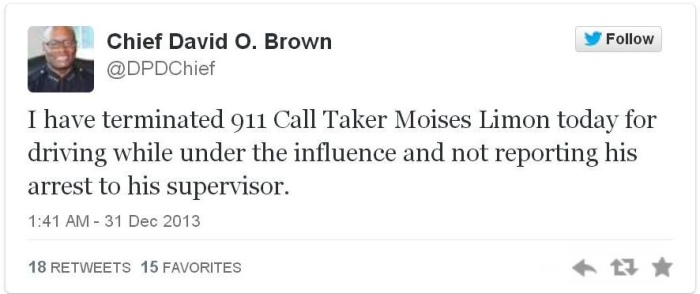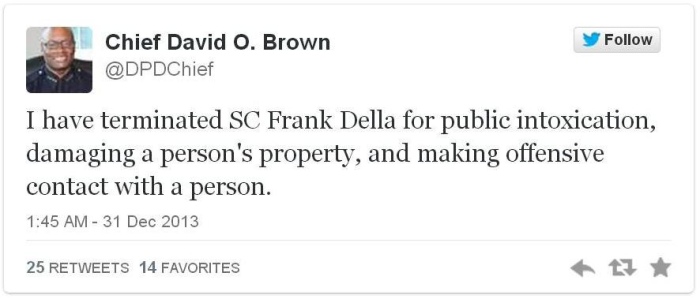 After receiving a bit of backlash about his tactics, Brown took to Facebook to explain why he conducts business the way he does, explaining each employee mentioned received "due process" according to established policy and procedures of internal investigations.
He also stated the Dallas Police Department has always provided information of this matter to the public, according to Texas laws governing such information about officers.
"The evolution of social media has only changed the expediency with which the department is able to provide that information to the public," he wrote.
"The Department provides no more information via social media now than it ever did in the days of type written press releases.
"As a matter of policy and with the upholding of the public trust in mind, the Dallas Police Department will communicate the outcomes of disciplinary hearings that result in terminations and other noteworthy disciplinary actions via its social media accounts."
While I (sort of) understand the reasoning behind wanting to be transparent internally and to the wider Dallas population about employees in a public profession, I can't help but wonder what this might do for morale.
There's a reason almost no other companies name and shame employees publicly, whether from a public or private organisation, and that's because the negative effects of doing so far outweigh the positive.
Whether employees have violated their employment conditions because of illegal activity or otherwise should, in my opinion, be kept private.
In this case, as a journalist, I understand that this sort of information by request should be adhered to, but airing people's dirty laundry in public voluntarily not only shows poor judgment as a leader, but also severely damages whatever morale the team has left.
Plus, as a recruitment strategy I'd be interested to see how well this works. How would you feel applying for a job at a company where you know you'll get hung out to dry if you screw up, potentially damaging your chances at further employment?