Singaporean employees have been revealed to be mentally fatigued, with 60% admitting they suffer from poor mental health.
To help you avoid a burnout, here are seven tips to kick you off on a healthier lifestyle at work.
Drink water
This may seem simple enough, but many people do not drink the recommended amount of water daily. (For those of you wondering, the rule of thumb is 64 ounces or 1.89 litres a day.)
Don't forget that this intake can also include tea, coffee and other non-alcoholic drinks. Just stay away from the fizzy juices!
Stand up
Earlier this year, an Australian study found those who sit for more than 11 hours a day are 40% more likely to die within the next three years than those who sit for less than four hours. This is because you are increasing your risks of diabetes and obesity.
Desk exercise (Or deskercise!)

Desk yoga may not be for the introverts, but spending a few minutes a day or every couple of hours will not only get blood pumping (read the above point), but also loosen stiff joints and aching muscles.
Here's a bonus exercise move I'm a fan of: The Swivel
All you have to do is lift your feet slightly off the ground, keep your hands at the edge of your desk, and use your core to swivel back and forth 20 times. It's subtle, quick and great for when you're reading long reports or catching up on news.
Make your own lunch
Grab-and-go lunches may not be the healthiest choice. Instead, choose to bring home-made lunches. Not only will you know exactly what goes into your lunch but you might also save a bit of cash. Bonus.
Bring your pet to work
Animals in the office might not always aid with productivity, but it sure does make the day a lot more fun.
Local boutique PR company Mutant Communications had a puppy in the office this week – a move which managing director Joseph Barratt said brought "smiles all around".
"Productivity might have been slightly lower as it was a bit of a novelty, but it was 100% worth it to see how happy it made the staff."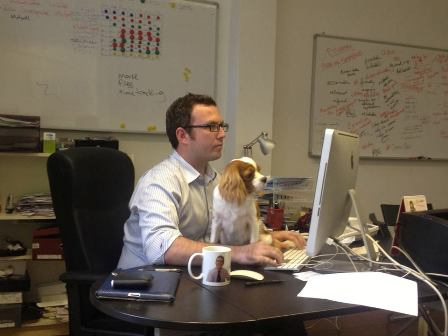 Take a break
Taking a break from work and your computer screen can be very helpful. Take a minute to read something offline, spend some time walking to the pantry for another glass of water or engage your colleagues in a bit of chit-chat. Whatever it is, you're bound to feel revitalised.
Eat the frog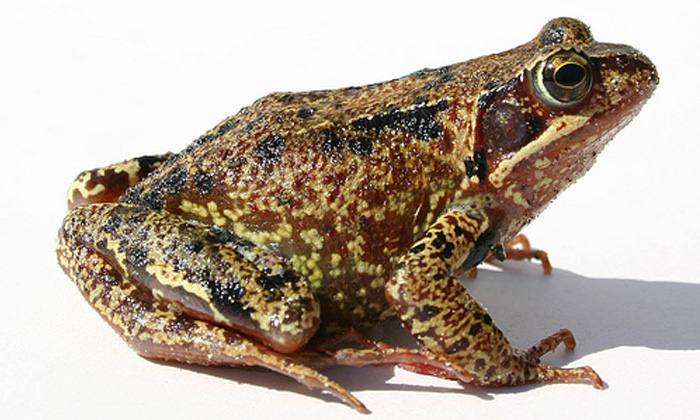 We all want to put off that laborious and challenging task for as long as possible, but it might be a better idea to tackle the biggest problems first thing in the morning. Getting what you dread most over and done with will help you feel less stressed.
Take a nap
I know it's not conventional, but grabbing 10 minutes of shut eye will help you feel more refreshed than you were to begin with.
Instead of risking your boss walking in and find you snoozing away in the middle of the after, maybe start with napping in the last 10 minutes of your lunch. Again, while napping at work is not exactly taboo, it's not the norm either. Ease yourself, and your office, into it, and reap in the long-term benefits.