Uncover and learn about complex HR innovation tools and strategies at Accelerate HR from Thailand's largest employers including Agoda, DKSH, Fonterra, FWD, Kasikornbank, Minor Food, Nissan Motor and more.
Happening in Bangkok on 26-27 November, group discounts when you bring your team.
As the saying goes: "Good manners will open doors that the best education cannot." A recent survey from Accountemps revealed a little common courtesy can go a long way at the office.
In fact, 65% of managers and 46% of workers surveyed indicated that being courteous to coworkers can accelerate advancement.
That said, many are still guilty of breaching business etiquette. According to managers, the most common breach was running late to or missing meetings (34%). This was followed by not responding to calls or emails in a timely manner (26%), and gossiping about others in the office (23%).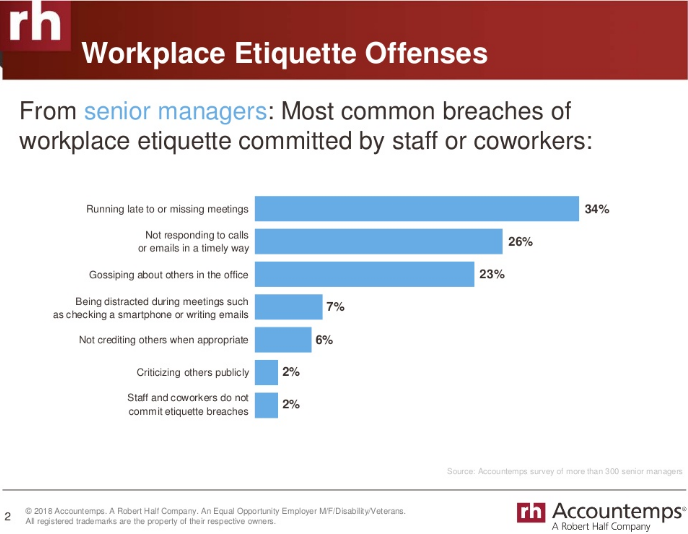 From employees' point of view, the top offenses include gossiping about others in the office (24%), being distracted during meetings (18%), and not responding to calls or emails in a timely way (17%).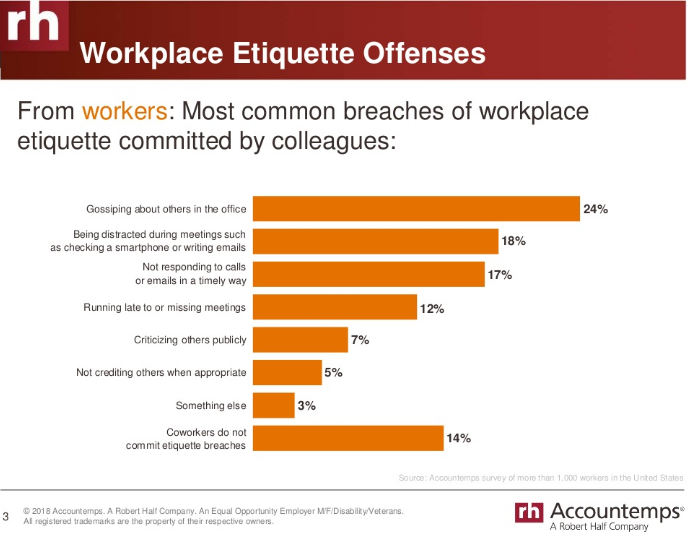 Interestingly, when it comes to courtesy and moving up the corporate ladder, managers and employees did not see eye to eye.
While 61% of leaders said professionals become more courteous as they advance, 48% of workers disagreed, saying politeness declines.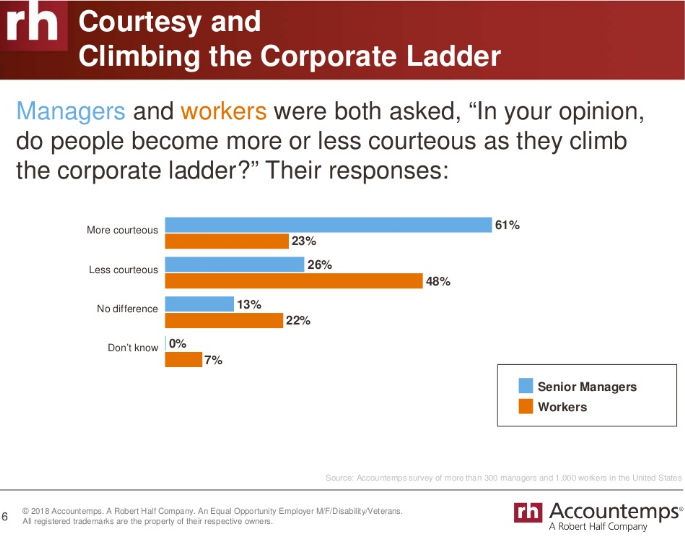 Michael Steinitz, executive director of Accountemps, said: "How you conduct yourself in the office and treat others can be just as important to your career as your work performance. Remember to think about how others may interpret your actions, and always aim to be considerate toward your colleagues."
Infographics / Accountemps
Lead photo /