Ditching the management trainee programme in favour of CXO apprentices, increasing female participation at the board level to 43%, and a 36-hour hackathon to crowdsource new product ideas – and Digi's HR team isn't done yet.
Haroon Bhatti, CHRO at Digi Telecommunications feels that perhaps, the time has come to launch altHR or 'Alternative HR'– a meeting place of disruptive minds where crazy is cool and limits are for normal people.
A little over three years ago I arrived in Malaysia as Digi's head of HR. At that time Digi's employer brand was already synonymous with an open office, flat organisation, egalitarian culture and a formidable challenger spirit. Our market share had risen steadily over the years, certifying us as a bonafide growth company.
Much of my early time was consumed in understanding Digi's rich legacy in innovation and execution and then trying to build on it. I wanted to know if we were staying ahead of the game as a result of cultural forces within Digi or due to a few brilliant minds.
Building a culture of innovation from HR
Around the same time as when I joined Digi, storm clouds started gathering on the horizon. The telco industry had gone into a fierce price war. Voice/sms revenues – the bread and butter of the industry over the past two decades were being quickly eroded by VOIP (voice over internet protocol) calls and chatting services like WhatsApp and WeChat. Our long-term choices were stark – either resign to being a traditional telco or innovate to become our customers' favourite partner in digital life. We decided on the latter. More than ever before, this was the time to build a culture of innovation. And what better way to get the next phase started than by pushing the boundaries in our own backyard – the field of HR.
Under the guidance of a highly people centric CEO and management team, along with a passionate HR team, we embarked on the next phase. We launched "Freedom to Inspire the Next" as our employer brand, making the bold promise of offering the freedom of a start-up with the stability of a blue chip company so our employees could inspire the next big thing. We launched six mobile apps within eight months as part of our digital HR initiative.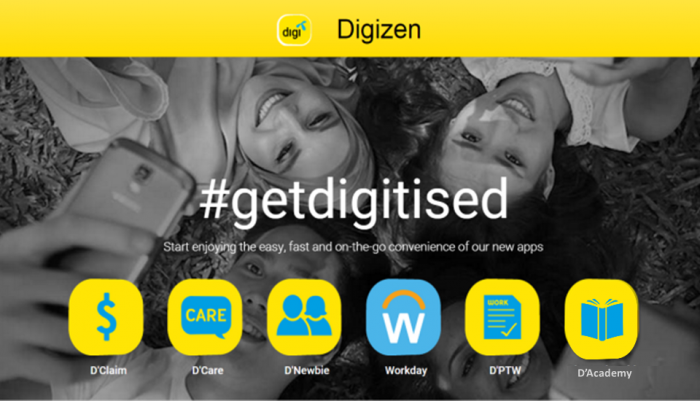 We ditched the management trainee programme in favour of CXO (Digi's top management) apprentices. We gave the typical management trainee programme a nice new spin – instead of newbies doing the mandatory round-robin in every division, we selected eight top fresh graduates and attached them to a one-year apprenticeship with Digi CXOs. Therefore, giving them front row seats to the business and decision-making and thereby equipping them from the outset to be future big contributors to the business.
Digi works to empower women by upping the ante on inclusion efforts that focus on them, enabling equal opportunities in the workplace and giving all segments of the workforce the freedom to inspire the next. As part of our inclusive agenda, we launched six months fully paid maternity leave. We managed to increase female representation at board level to 43% and at the extended management level to 46%. Another flagship initiative is the women's inspirational network for women leaders that includes one-to-one mentoring with senior management.
We empower our workforce to drive innovation within the organisation. We are currently experimenting with two new platforms as a means to driving employee-led innovation, namely Beta Labs and Disrupt@Digi. Beta Labs is an ongoing idea bucket where all employees are free to suggest, pitch and self-organise to implement ideas which improve any area of work within the organisation and for our customers. Whereas Disrupt@Digi is a 36-hour idea hackathon to crowdsource new product ideas.
We redesigned our open office around the core idea of human energy and how to harness it for collaboration and innovation. There were some memorable failures and also false starts along the way, but that did not deter us from experimenting in both small and big ways.
A global movement in HR
Digi was not the only company exploring and challenging the limits of people, organisation and culture. Globally companies were starting to ditch cumbersome performance management in favour of continuous feedback. Between 2014 and 2016, HR Tech was one of the biggest recipients of global venture funding compared to other functional areas. According to one source (CB Insights), "when comparing 2015 to 2011, funding totals grew eight times in the period, climbing 707%". These entrepreneurs were trying to solve various problems HR has had to live with for many years.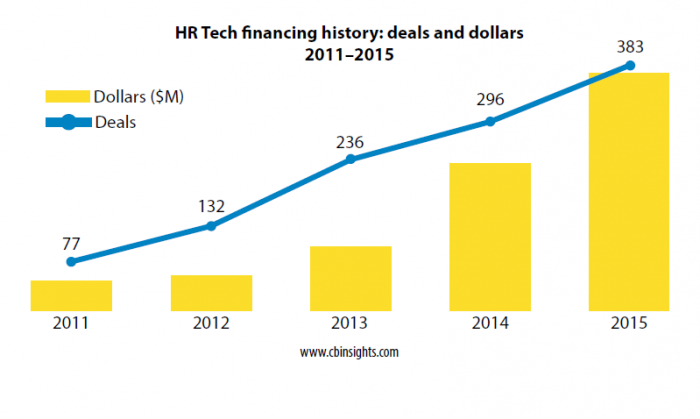 Closer to home, I met an increasing number of HR leaders who were on a mission to create business impact through their work. Jenny Ooi, senior VP of HR at USG Boral, and a fellow HR leader, puts it this way: "Are you an HR person in business or a business person in HR?" Answers to this question can profoundly change the course of deliveries. I have heard more than just a handful of stories where CEOs have used innovation coming from HR as an example to inspire the rest of their management team. What makes these leaders special is their deep commitment to groom, mentor and develop the next generation of leaders who can carry the baton forward.
I believe we are experiencing an 'HR Spring' – a sort of renaissance that was last witnessed about 20-25 years ago when the field emerged from the shadows of personnel management and was given a chair around the management table. Indeed, these are exciting times and the future looks even more promising.
The future of HR?
It is difficult to say what this 'HR spring' will look like at this point in time and, perhaps, unsurprisingly, there are more questions than answers.
What if our recruiters could get real time market benchmarks at the time of making an offer to a candidate? What if we did away with annual increments and moved to salary adjustment in near real time as labour markets moved up or down in various jobs? What if employees in remote rural centres could attend courses offered by top global universities in the comfort of their own homes? Now that would radically democratise learning.
And what if we allowed our employees the option of working part-time for us and part-time as freelancers or to pursue other ventures outside of work? What kind of impact would this have on engagement and retention? What if anyone in the management team could locate desired talent for their next big project within seconds from their mobile phones? What if a business leader could run localised pulse surveys for her team in real-time and anonymously on any issue?
What if analytics could help us lower staff costs without decreasing benefits or having to make forced lay-offs? What if employees do not have to ask permission to innovate in the form of project mandates and pre-approvals? What if payroll processing took a couple of hours instead of a couple of weeks?
Many of these scenarios are either being piloted or being hotly debated in the HR management team at Digi as we reimagine the future.
I am the first one to admit that every conceivable idea or innovation will not necessarily go mainstream. But then it does not have to. As long as we can challenge the status quo and be bold enough to experiment, new insights and discoveries will be made that can be cross-pollinated across industries and sectors.
Perhaps, the time has come to launch altHR or 'Alternative HR'– a meeting place of disruptive minds where crazy is cool and limits are for normal people.
This article was first published in Asia Link Issue 23 2016.
Photo / Provided