With a third (35%) of new parents reporting that they feel actively discriminated against at work, it's no surprise that nearly 70% of expectant women and new parents say their employer tops the list of considerations when deciding to start a family, found a new report by Bright Horizons Family Solutions.
In fact, the report found that workplace bias has had such a major impact on new parents that 49% have sacrificed salary for a family-friendly workplace and 59% are likely to switch jobs after they've had their first child.
It found that 37% of working parents believe they're treated worse than other employees, and one in five reported that they have been passed over for opportunities. Sadly, 20% also felt they were now at greater risk of being fired and 39% feel their employer would prefer they found another job.
Though 43% of new parents believe that their employer sees them as less committed, the fact is that 96% of expectant mothers revealed that they are eager to return to work after their maternity leave and a similar percentage (92%) revealed that they intend to be as committed post-baby as they were before.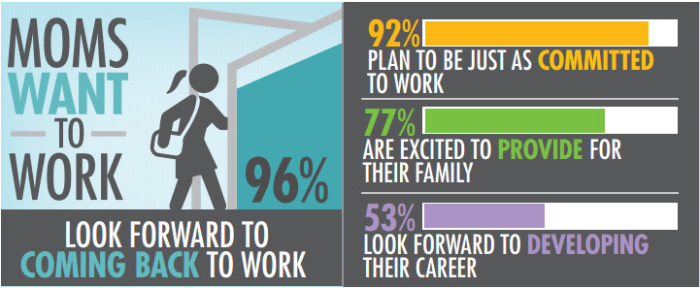 ALSO READ: The 100 best employers for working mothers
With fathers taking a more active role in parenting nowadays, the report pointed out that women aren't the only ones facing this workplace bias – more than a third of new fathers revealed that they have also been judged negatively by coworkers and supervisors after becoming a parent.
Almost seven in ten (69%) of new dads say that fatherhood will likely prompt a job change for them with 31% saying they would quit because they fear being undervalued, and the same percentage saying they would leave their jobs due to judgment from colleagues.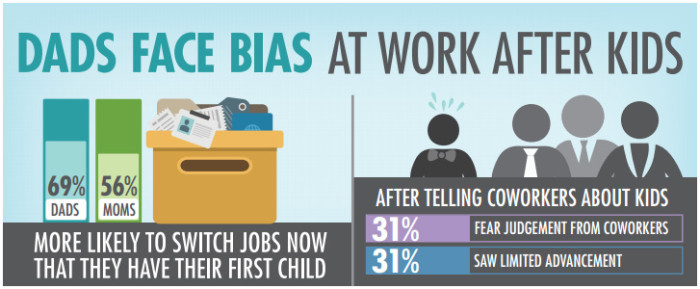 With women and men waiting longer to have children, most new parents are likely to be in essential mid-career roles by the time they go out on parental leave, making it critical that employers support these valuable employees if they want them to return.
The report suggested that one of the ways to support these employees is by making their jobs more family-friendly.
It pointed out that 38% first-time parents felt they needed a family-friendly job before having their first child, showing that they would stay in the workforce with the right combination of job, pay, and work/family life balance.
It further found that measures employers can implement to get the attention of these first-time parents includes flex time (81%), HR training to increase acceptance of working parents (41%), at-work child care (69%), and disciplinary action for employees who treat working parents poorly (40%).
READ MORE: 
Bosses can claim reimbursement for 2nd week of paternity leave
Government urges local bosses to provide support for young parents
"We work with hundreds of employers who are tuned into the challenges faced by new moms and dads as they return to work from parental leave. These organisations not only recognise that these employees are among their most valuable, but also understand that every individual's situation is unique and provides the appropriate support to enable these employees to return with the same drive and commitment they embodied before children," said Bright Horizons CEO David Lissy.
"The MFI data show that new and expectant parents want to work for a family-friendly company that will allow them to excel as both professionals and parents. Employers that are already committed to supporting their employees as whole people will come out on top."
Photo / 123RF