More and more organisations are beginning to realise the value of creating a family-friendly workplace. Extending maternity and paternity leave and providing breastfeeding facilities for working mothers are among the actions major local employers have taken to help employees find a better balance between career and family.
As a statutory body responsible for the operation and development of the Hong Kong International Airport (HKIA), Airport Authority Hong Kong (AA) believes more can be done to help employees take care of their families. Earlier this year, it became the first employer in Hong Kong to set up a work-based preschool for children under the age of three.
Florence Chung, executive director of human resources and administration of the AA, said the opening of the Airport Preschool has been one of the most challenging yet rewarding initiatives to help AA and airport staff strike a healthier balance between work and family commitments.
The preschool earned AA a gold award in Excellence in Work-Life Balance at the HR Innovations Awards 2017 by Human Resources Magazine, a key recognition on how the organisation cares for its employees.
Setting up the preschool demonstrated its strong commitment towards promoting a family-friendly workplace. The preschool allows employees working at the airport community to drop off their kids at the preschool before going to work, giving them peace of mind while they are focusing on their work.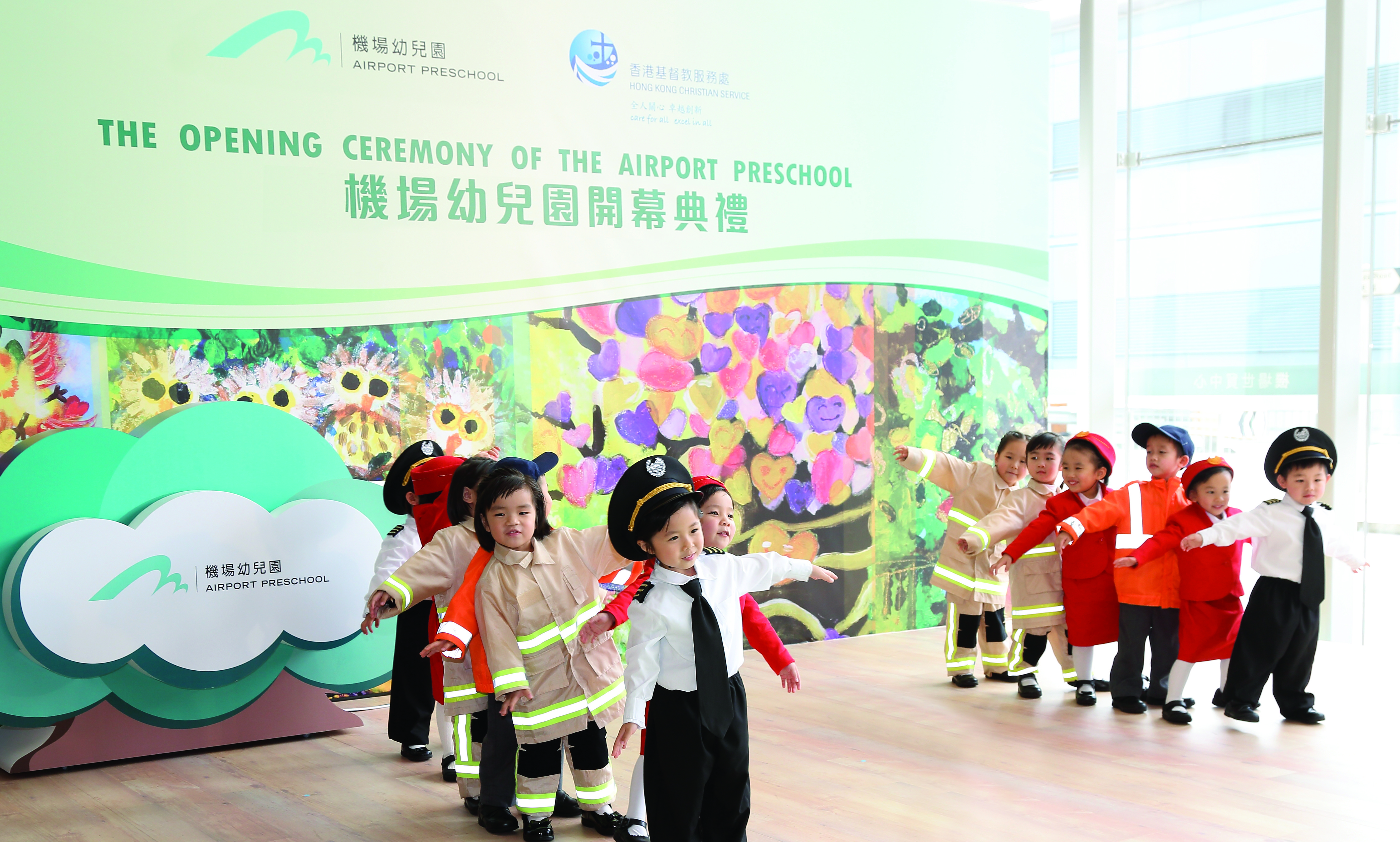 Parents can visit their children during lunchtime before taking them home after work. Unlike most preschools, the Airport Preschool provides extended service until 8 p.m. in case parents need to work late.
The Airport Preschool is a pioneer in many aspects in Hong Kong. It is the first among work-based preschools to offer an occasional and extended hours service; the first to provide a breast-feeding room; and the first to provide a stationed nurse.
And no surprise, the preschool has been an instant hit. The first phase of the Airport Preschool offered 46 openings and the response was overwhelming. To cater for the keen demand for the service, AA has started planning for the second phase expansion with 100 openings by 2020.
Chung explained the vision of AA is to strengthen HKIA as the leading international aviation hub and a key engine for the economic growth of Hong Kong.
"The success of HKIA depends on its human capital. We put people first, and strive to provide a caring environment for staff as we promised under our employee value proposition," she said.
In addition to the preschool, AA has made comprehensive enhancement to staff benefits and welfares. Chung believes their commitment in caring for employees will reinforce AA's position as an employer of choice.