With younger generations becoming increasingly connected via mobile devices, it comes as a surprise to see that most of Generation Z actually view face-to-face communication as their preferred method of interaction.
A survey of 770 members of this generation by Robert Half and Enactus found that 45% of this generation prefer working in a private office and 74% of them actually prefer to communicate face-to-face.
"Gen Z employees bring unique values, expectations and perspectives to their jobs," said Paul McDonald, senior executive director of Robert Half. "They've grown up in economically turbulent times, and many of their characteristics and motivations reflect that."
"This group of professionals has grown up with technology available to them around the clock and is accustomed to constant learning. Companies with a solid understanding of this generation's values and preferences will be well prepared to create work environments that attract a new generation of employees and maximise their potential."
To help aid in understanding the working preferences of this generation, the survey also found some other surprising insights about these employees.
1. The best working environment
Firstly, the survey found 41% of Gen Z view the work environment at midsize organisations to be the best fit for them. This was followed by large organisations (38%).
Only 14% stated they view start-ups as an ideal work environment.
2. Mature professional views
Secondly, the generation was found to be surprisingly realistic when it came to their professional views.
A majority (77%) of Gen Z believed that they need to put in more hard work compared to the generations before them to have a satisfying and fulfilling professional life.
Additionally, the top concern for 28% of them was work-life balance, followed by making enough money (26%) and finding a stable job (23%). One in three also stated they would like to retire by the age of 60, but only 17% thought it will be possible.
3. Job retention timelines
Thirdly, the survey found that Gen Z are likely to stay in a job for a longer time than expected, with most only expecting to work for an average of four companies throughout their lifetime.
However, they also expect to move up the corporate ladder quickly, within the next five years. More than three out of 10 (32%) of them believed that they will be managing employees in a corporate environment.
ALSO READ:
What you need to know about Gen Z
How to manage local Gen Y and Gen Z
4. Best ways to retain Gen Zs
A fourth insight about the generation the survey highlighted was with regards to the best means of retaining them.
More than half (64%) of those polled ranked career growth among their top three career priorities, while only 3% found impressive job titles important. Also, 38% of them cited honesty as the top quality they look for in a boss, followed by mentoring ability (21%).
5. Interaction with other generations
Collaboration with other generations was the fifth behavioural trait the survey explored.
While only 5% of respondents cited potential challenges while collaborating with Gen Ys, 17% anticipated difficulty with Gen X, while 45% felt it would be challenging working with Baby Boomers.
Bev Graham, Ph.D., vice president of Enactus USA programs, added, "Gen Z professionals are full of potential, but these young adults will need support in honing their skills and harnessing their enthusiasm to address real-world employment situations, such as the need to communicate more formally in certain situations."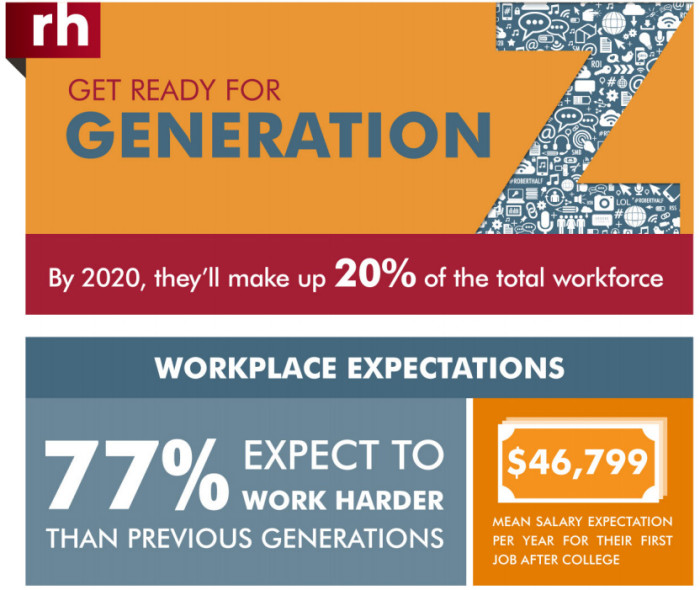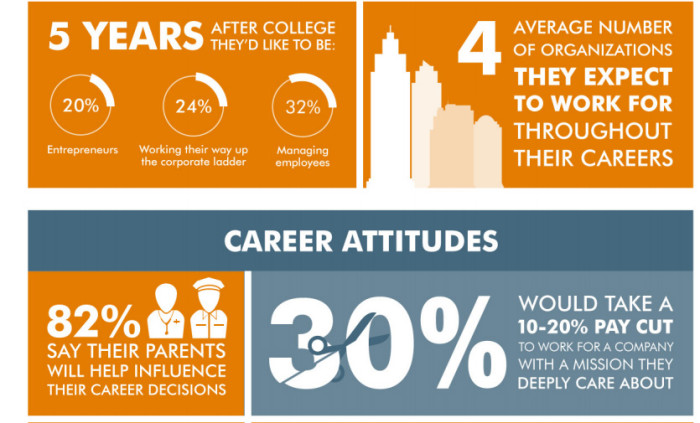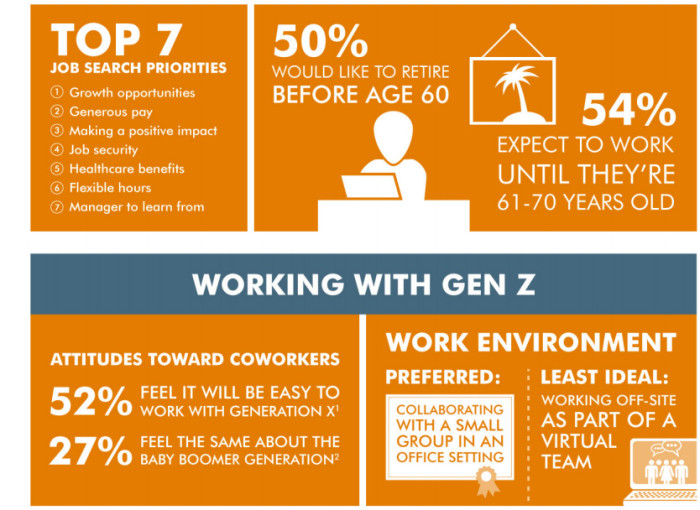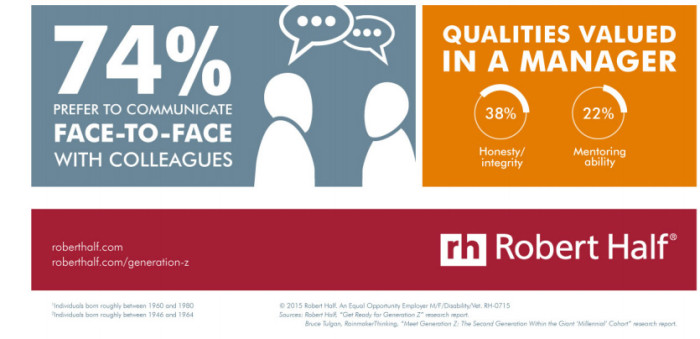 Image: Shutterstock