Four out of every 10 Filipino millennial employees consider resigning from their jobs in the next two years mainly due to a lack of leadership training, according to Deloitte's fifth annual Millennial Survey, released by local member practice Navarro Amper & Co.
The number increased to 64% when the timeframe is extended to 2020. This compares closely to the results globally. By the end of 2020, two of every three respondents hope to have moved on, while only 16 percent of Millennials see themselves with their current employers a decade from now.
Millennials in emerging markets are the least loyal to their current organization, with an average of 69% of respondents expecting to leave in five years.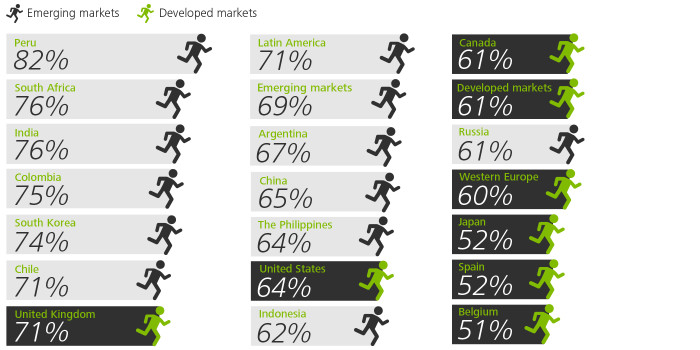 "With a maximum age of 33, millennials are entering that period where they expect to have more say in the way their organization is run," Greg Navarro, managing partner and chief executive officer of Navarro Amper & Co. said
"So in managing and engaging them, leaders have to keep this in mind and come up with a development track that recognizes that ambition: Is there room at the top for these young professionals and are they getting the necessary training for those posts?"
Deloitte surveyed nearly 7,700 Millennials from 29 countries during September and October 2015 to learn more about Millennials' values and ambitions, drivers of job satisfaction, and their increasing representation in senior management teams.