For those who think they simply can't live without coffee, you're not alone. According to a this year's Staples Coffee Survey, close to one-third of USA employees would rather streak naked through the main street of their town than give up coffee for a year.
In fact, 54% of those polled would give up sweets entirely over coffee while almost a good quarter would give up their smartphones to keep their rights over their caffeine fix. Even more surprising, as much as 24% would give up their annual vacation in favour of access to coffee.
"Drinking coffee is engrained in the daily routine of the U.S. workforce – 59% drink at least two cups daily – and many consider it essential for them to do their work at a high level," said Kerry Anne Carter, vice president, Staples Business Advantage.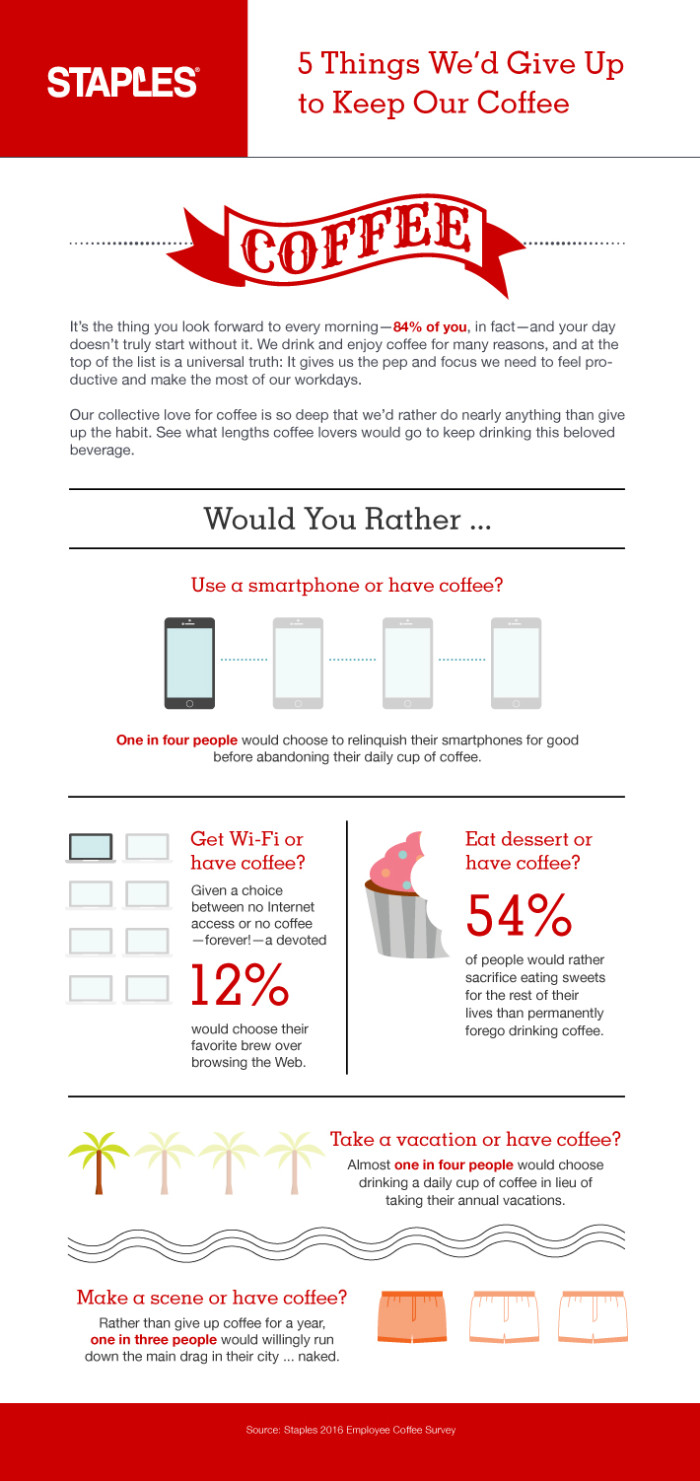 According to the survey, 35% of employees requires at least a cup to feel productive or alert during the day. When employees were asked which tasks they can't handle before their first cup of the day, top answers included thinking, talking to anyone and commuting to work.
"Taking the initiative to provide free coffee options and a welcoming breakroom can go a long way toward keeping employees happy and productive," Carter concluded.
Photo / 123RF