HR practitioners and recruiters will come across many resumes in their careers. Among the sea of resumes, there are bound to be those with some glaring mistakes.
According to an Accountemps survey, a third of CFOs revealed that one of the most common mistakes seen in resumes is failing to customise them for the open position.
Interestingly, despite constantly being advised to put their best foot forward, the second most common mistake job seekers make were typos or poor grammar (24%).
Even after securing an interview, the mistakes continue, with candidates having little or no knowledge of the company (27%) and being unprepared to discuss skills and experience (22%).
ALSO READ: Are these the worst resumes you have ever seen?
"Employers are looking for job candidates who provide the 'wow factor' and can immediately demonstrate the value they bring," said Bill Driscoll, district president for Accountemps. "Sending a generic resume or showing up for the interview unprepared tells the hiring manager that the applicant has little interest in being hired."
In line with that, Accountemps has identified some of the biggest job search mistakes including:
Adding irrelevant information to application materials
Failing to prepare
Having an unflattering online presence
Being caught off-guard during salary discussions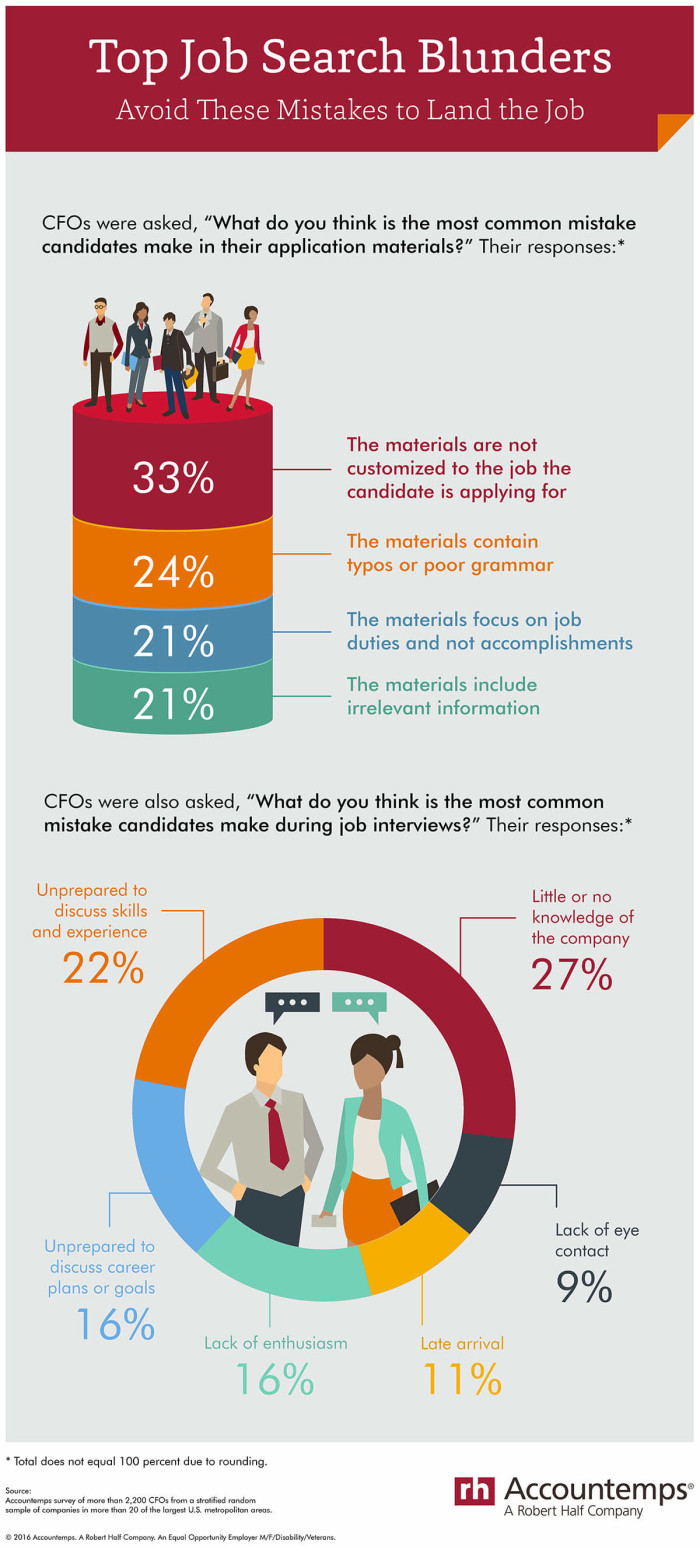 Photo / 123RF