If you've ever wondered what the heck your boss was thinking when he has asked you to do something, you're not alone.
According to a survey by JobsCentral of over 3,500 Singaporean employees, 39% have had their bosses request them to do something out of their job description.
But we're not talking about run of the mill errands such as getting coffee in the morning or helping clean up the office pantry.
Among the 20 weirdest requests compiled included asking a staff to complete the boss's child's homework, and finding a girlfriend for the boss' son.
However, despite the occasional odd request, 64% of respondents said they were satisfied with the relationship they had with their bosses.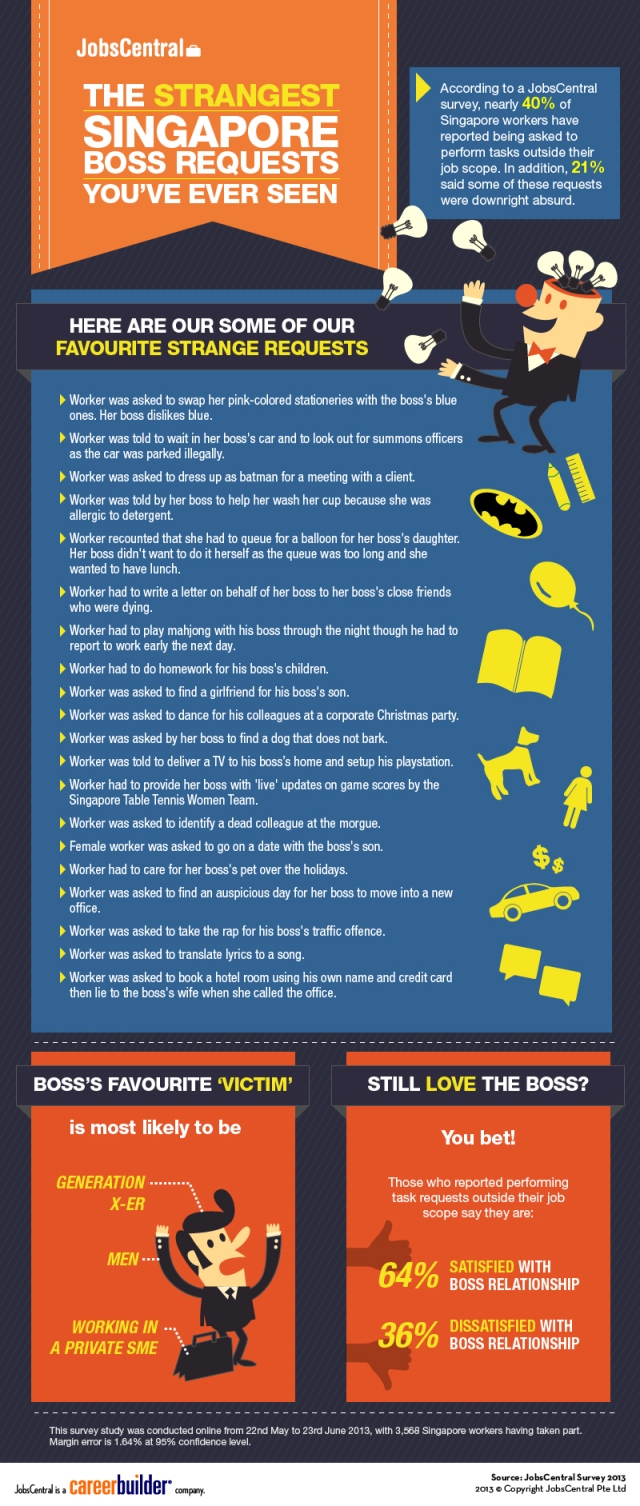 For the 5th consecutive year, HR Distinction awards will again honour the very best in the HR industry. Winning is both an affirmation of the exceptional quality of your work in the industry and among peers. Submit your entries now!
Contact us now for more details.