Back in Hong Kong for its fourth year on September 5 at the Hotel ICON, Learning and Development Asia is bigger and better than ever before and earned its reputation as the most influential L&D strategy event in Asia.
Pre-order your tickets now!
Contact us now for an amazing group discount
If you use words such as "passionate", "motivated", and "strategic" to describe yourself to others on social media, there's a big chance your professional profile will go by unnoticed.
Those were the top three buzzwords identified in LinkedIn's list of the most overused and underwhelmed terms and phrases in Singapore – basically, words that are making readers say, "meh".
"The new year inspires many of us to start thinking about our careers and explore new job opportunities," LinkedIn's blog post stated. "Before you begin your search, take some time to think about your professional brand and how you want to brand you."
Here are 2015's most overused buzzwords in Singapore:
1. Passionate
2. Motivated
3. Strategic
4. Driven
5. Track record
6. Creative
7. Extensive experience
8. Responsible
9. Dynamic
10. Analytical
LinkedIn also broke down the most overused buzzwords in the world, and broke them down by profession: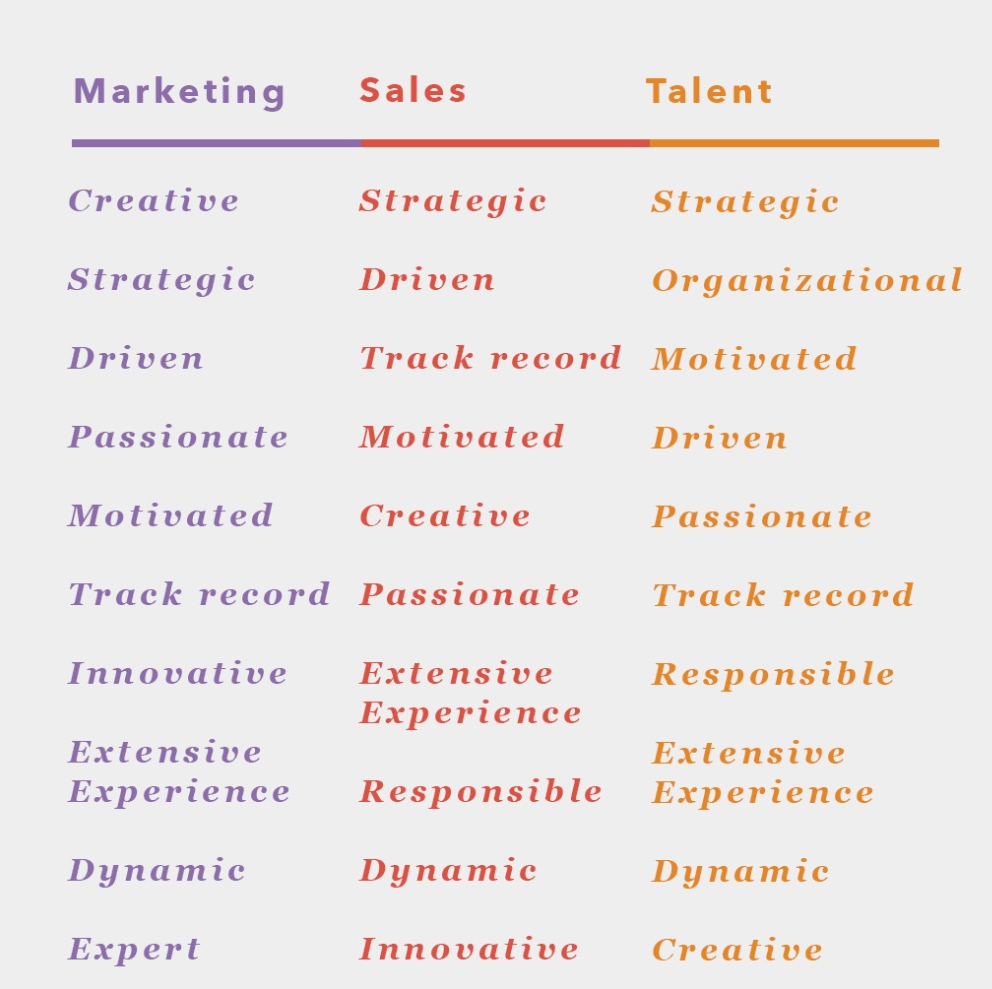 READ MORE:
"Responsible" is Singapore's most overused word
These are the buzzwords HR hates the most
Image: Shutterstock