It's common knowledge that you don't get a second chance to make a first impression.
When it comes to jobs, ideally the probation period – typically a full three months – is when new hires have a chance to prove themselves and make a first impression on employers.
However, a survey by Robert Half Finance & Accounting found in reality, new hires only get about one month, to less than three months to prove themselves.
Polling 2,200 chief financial officers (CFOs), the survey found that 54% only give their new hires a time span of one to less than three months to prove themselves.
Shockingly, 9% even expect their new employees to make their mark in less than a month.
Thankfully, about a third are of the opinion that new employees should have between three months to less than a year to showcase their skills while a very generous handful (4%) felt that new employees can take as long as they need to make an impact.
How much time would you give a new employee to prove themselves? Let us know in the comments below.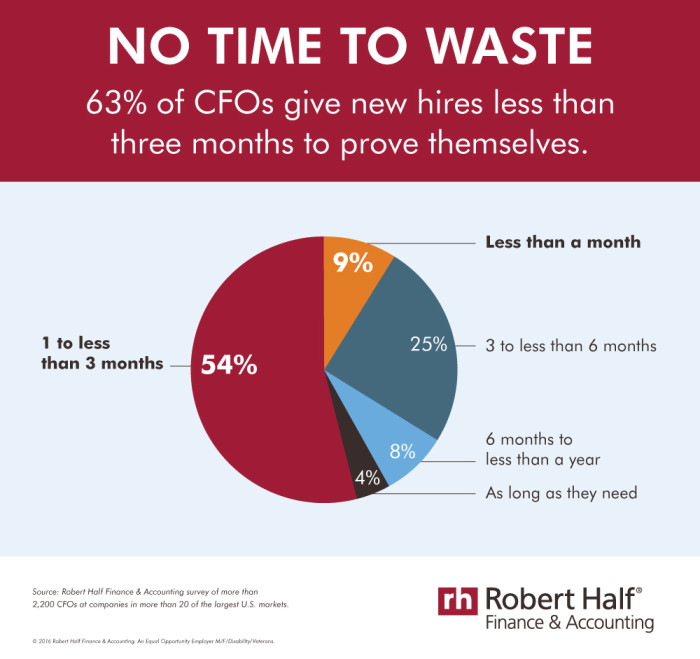 Image: Shutterstock