Less than 2 weeks to Learning & Development Asia. Speakers from Boeing, Marriott, Monetary Authority of Singapore, Shell, Singapore Exchange, Unilever confirmed to speak with more than 150 attendees.
Last few seats available, you don't want to miss it. Register now.
香港正經歷人口老化,管理者想知道不同世代的員工有何差異。儘管有時看似不大可能了解現今少年人的流行風尚,但Apex Institute進行的首個同類調查,分析香港不同世代的價值觀和喜好。事實上,對於職場各項喜好,各世代的差異並不大。
在許多方面,不同世代的看法比想像中相似得多,但受訪者最大的差別之一是用來形容不同世代的詞語,當中包括各世代對自己的看法、以及其他世代對該世代的看法。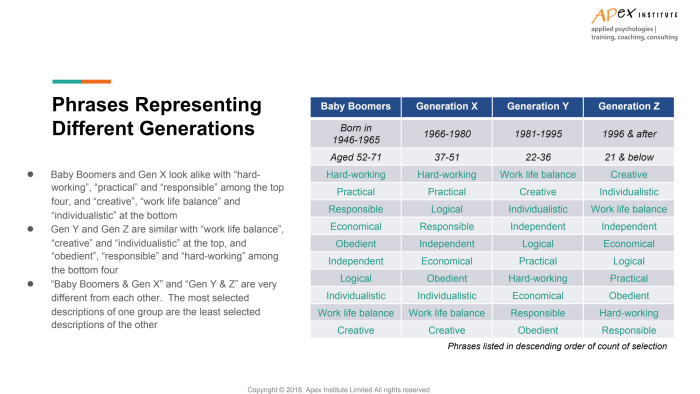 根據包括嬰兒潮一代(生於1946 – 1965年)、X世代(生於1966 – 1980年)、80後(生於1981 – 1990年)及90後(生於1991年及以後)的回應,報告發現最受各世代歡迎的工作溝通方式均為面對面交流、電郵、電話和短訊,而年輕一代工作時傾向較少使用電郵,更多使用短訊和社交媒體。這個模式同樣出現於與朋友交流。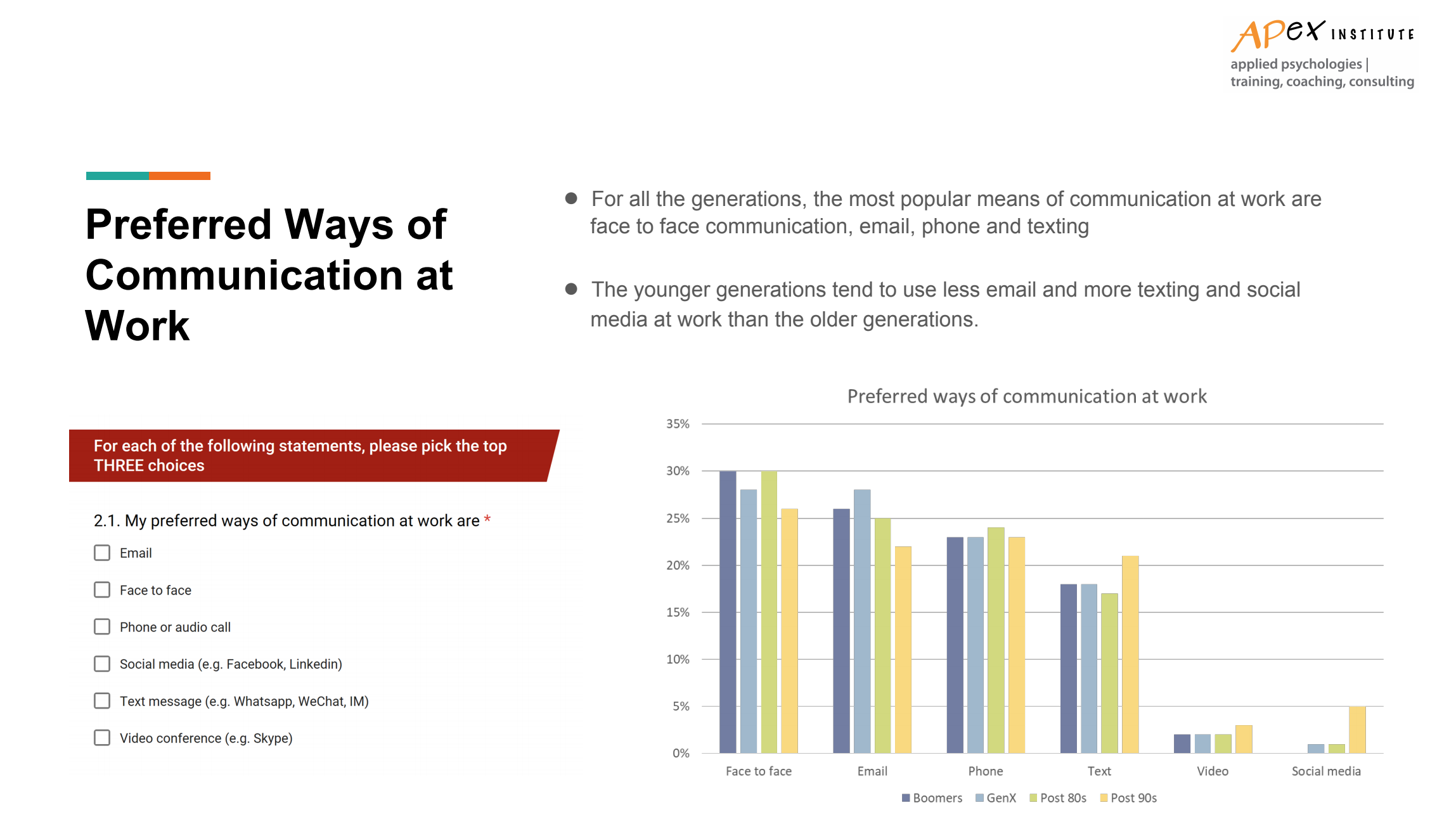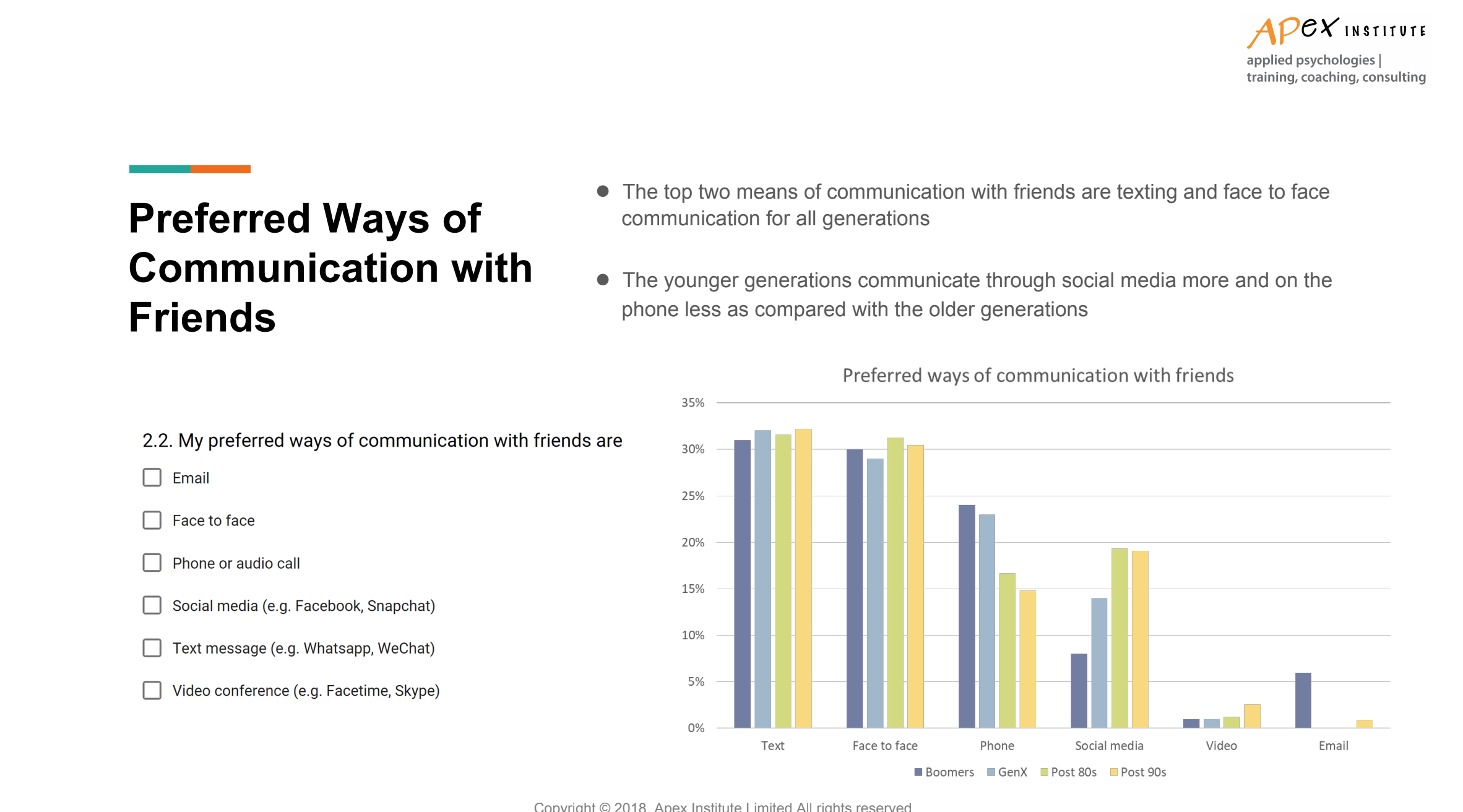 對於領導者最重要的特質,各世代均認為承擔、誠信和鼓舞人心是四大重要特質之一。學習模式方面,訓練與督導、面對面培訓及親身實踐,同為各世代的三大之選。網上課程則是最不受歡迎。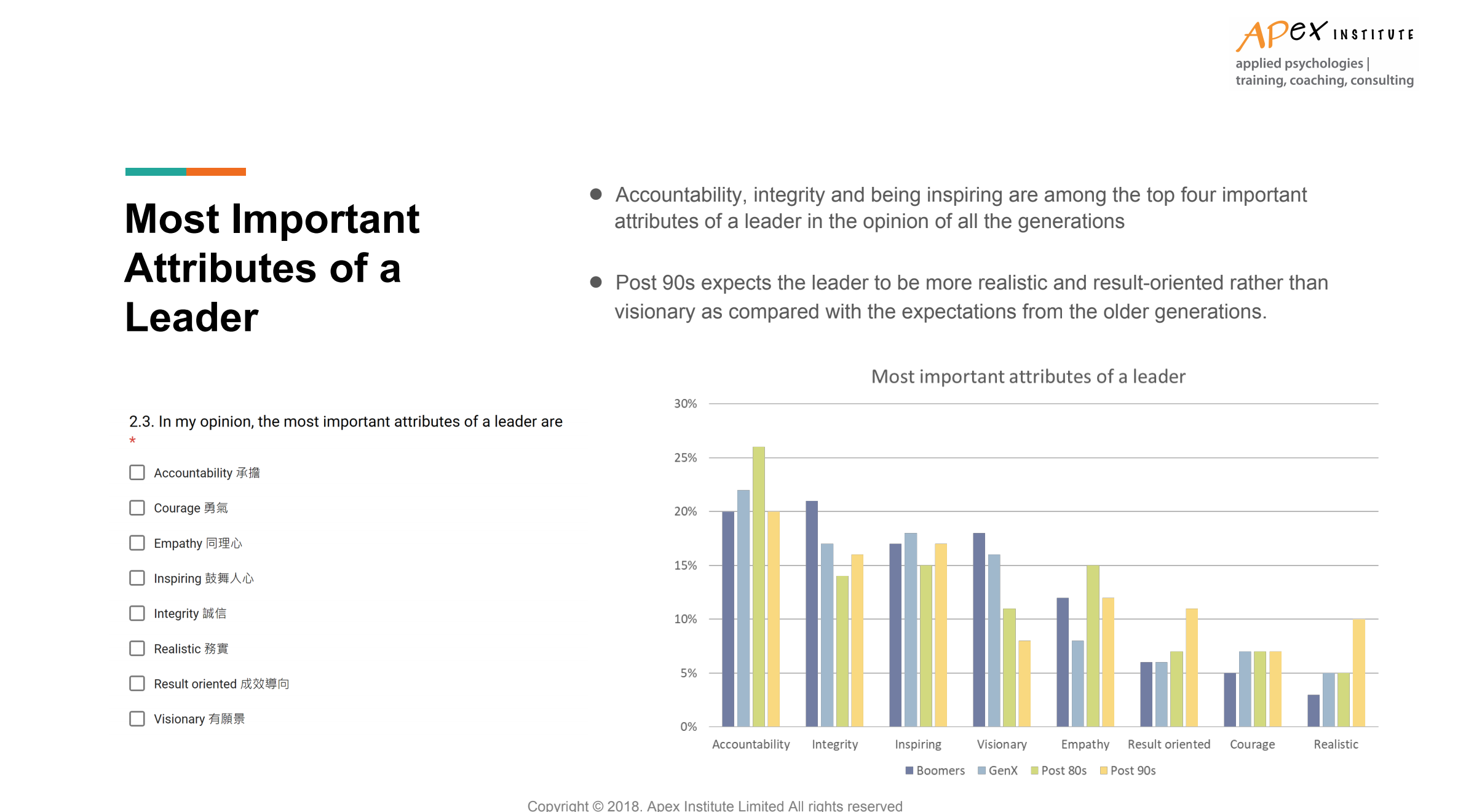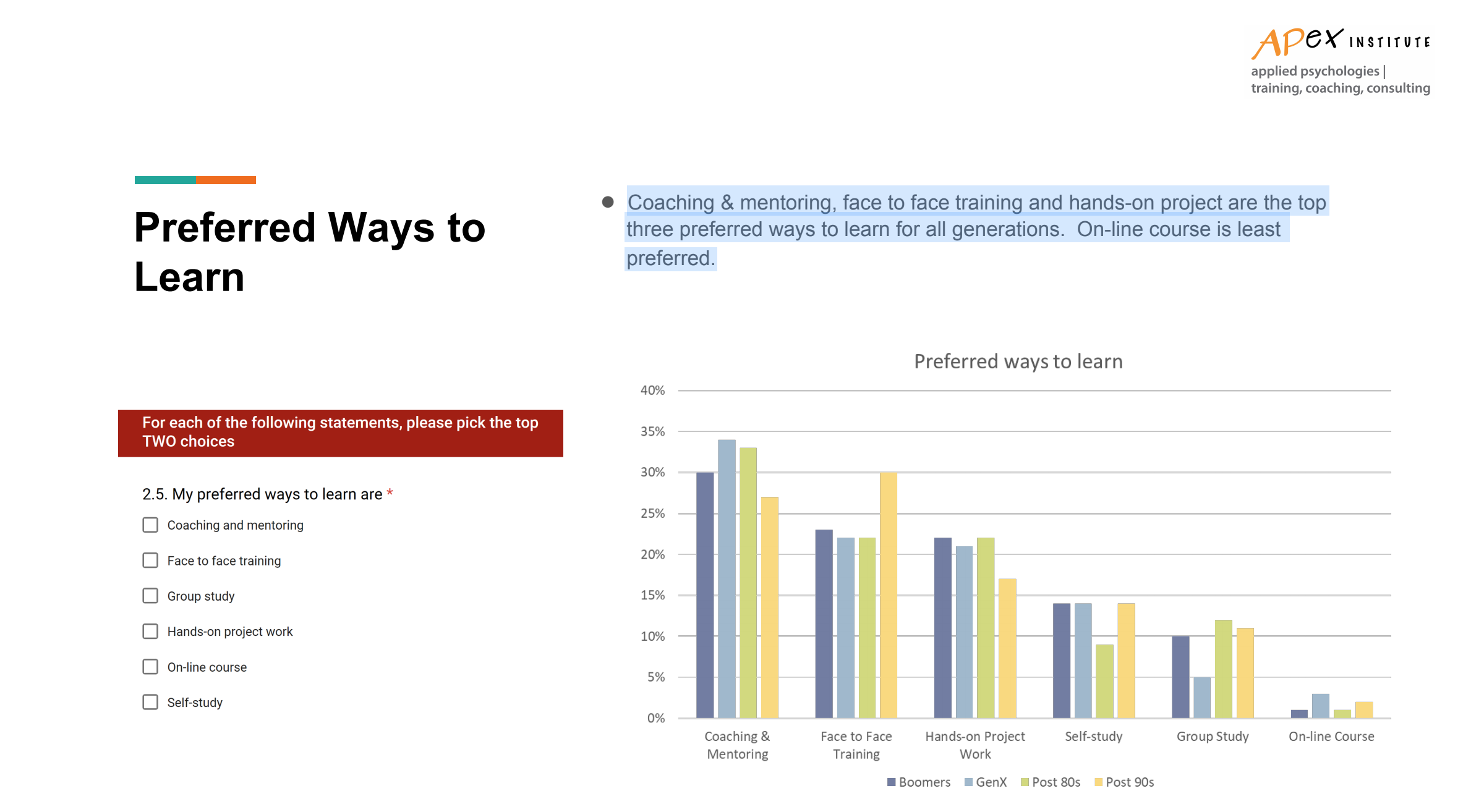 各世代最大的差異是對「理想職場」的看法。儘管各世代有共識,最希望職場像大家庭,但80後和90後更強烈傾向於咖啡室或開放式團隊辦公枱的工作環境,而老一輩則喜歡較典型的辦公室間隔及環境。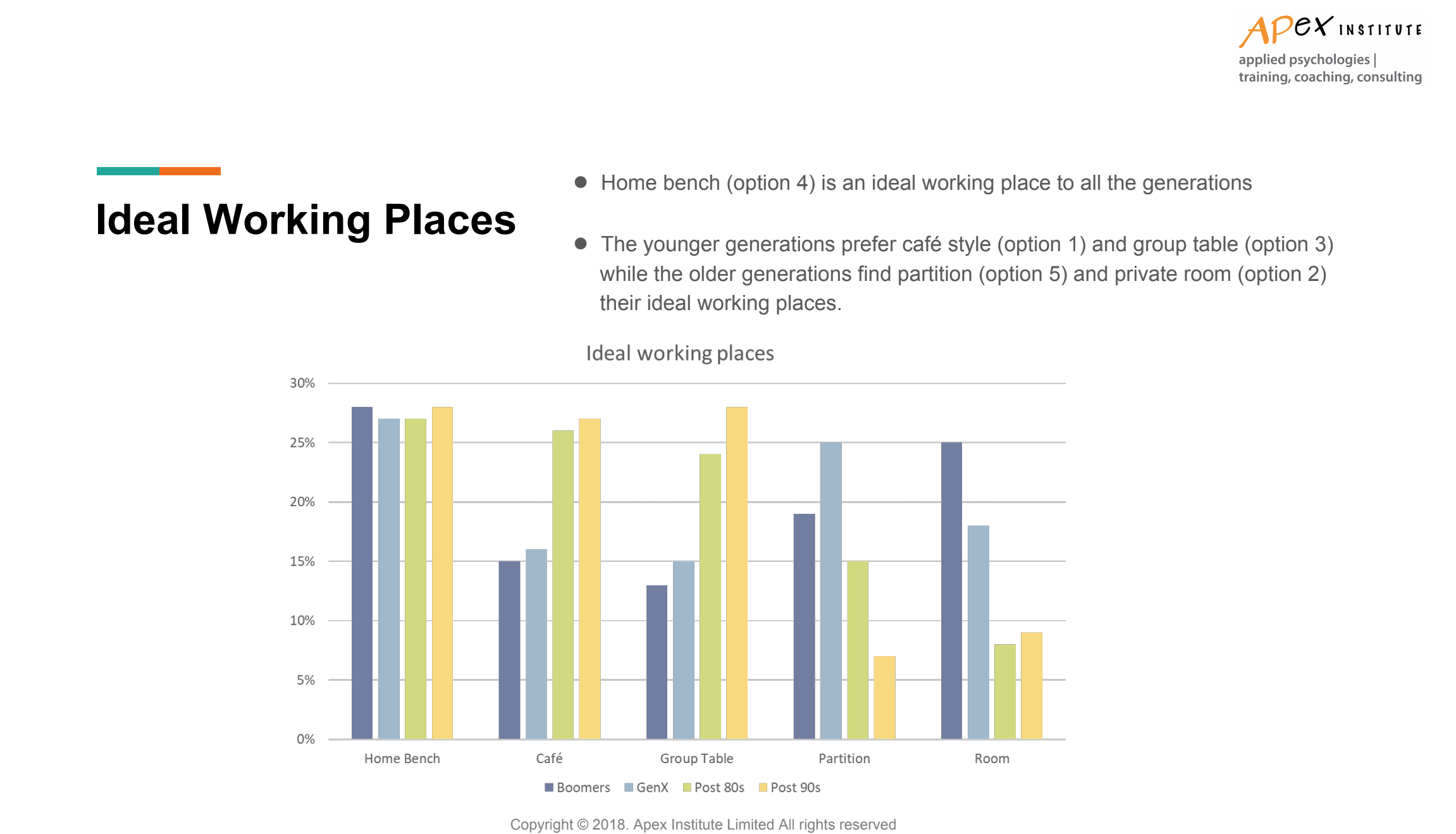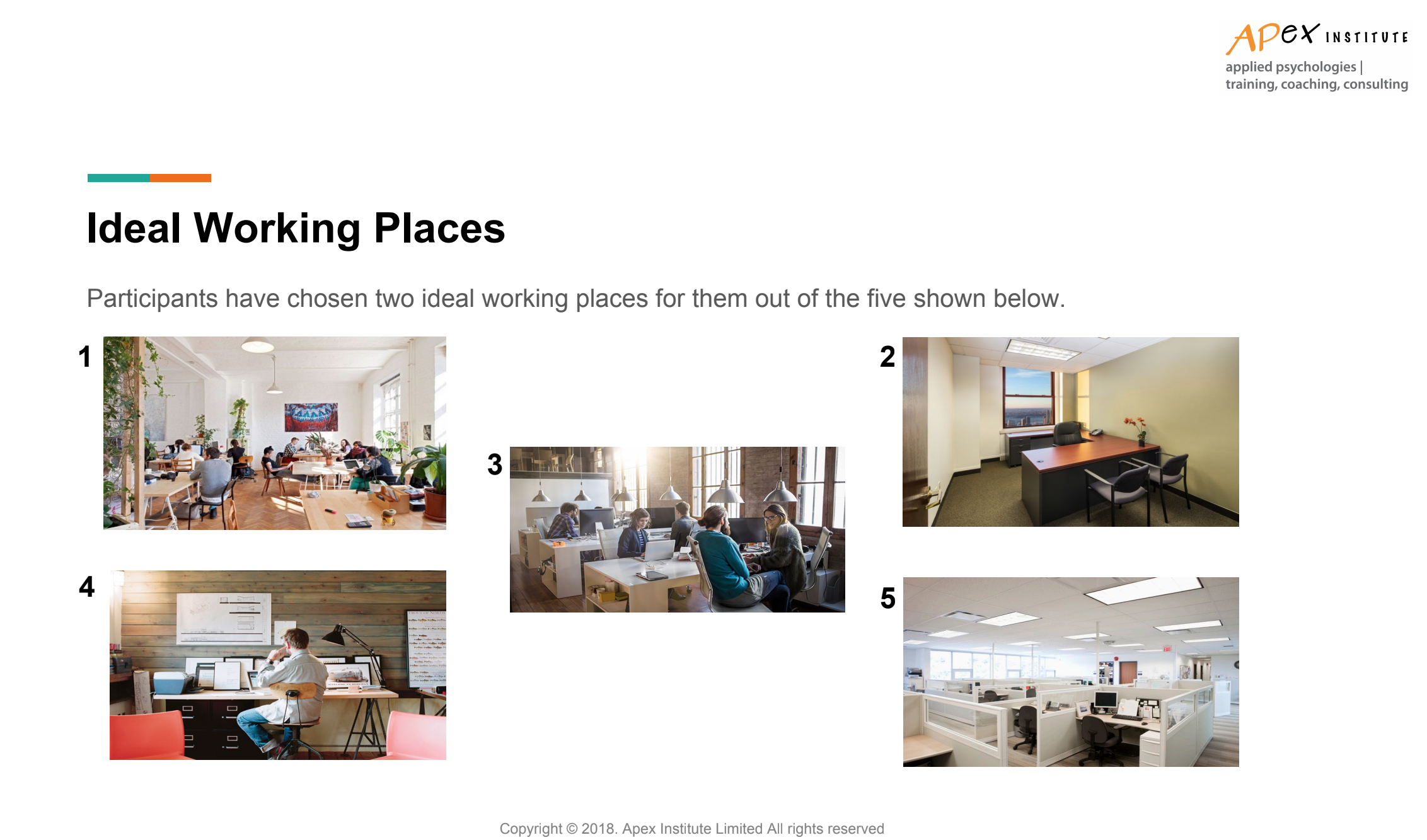 相片由Apex Institute提供
延伸閱讀:迎接Z世代加入職場不得不知的事
HR Vendors of the Year Awards is back again for its 5th year with a fascinating gala night to celebrate the best HR vendors in Hong Kong. Winning is both an affirmation of the exceptional quality of your work in the industry and among peers. Enter Awards now
Contact us now for more details.