Human Resources Online is heading to Bangkok with the Accelerate HR conference on November 26-27.
HR leaders from Agoda, DKSH, Fonterra, FWD, Kasikornbank, Minor Food, Nissan Motor and more have already confirmed to speak.
Bring your team for additional group discounts.
Leanplum就去年推送通知和電郵使用表情符號的情況進行研究,發現在營銷訊息中使用表情符號可增加回應機會達254%。
該名為「使用表情符號以提升互動及增長(Unlocking Engagement & Growth With Emojis)」的報告於其中一項測試中還發現,訊息附帶表情符號可增加81%的點閱率,帶動收益上升363%。
今年這項報告分析了由2017年6月1日至2018年6月1日期間,共3億封電郵和推送通知,結果發現:
每段訊息平均使用的表情符號(2017年為1.22個,而2018年則為2.23個),以及包含至少一個表情符號的訊息(2017年為15%,而2018年則將近30%),兩者均較去年增加一倍。
使用表情符號的電郵,較沒有使用的點閱率多6.6%(沒有表情符號的點閱率為9.67%,而有使用的則為16.06%)。
使用表情符號的應用程式少26%會被解除安裝。
此外,Leanplum編制了一份表情符號表,這些表情符號在各應用程式上的使用率一直較高,基本上可稱得上「表情符號之王」: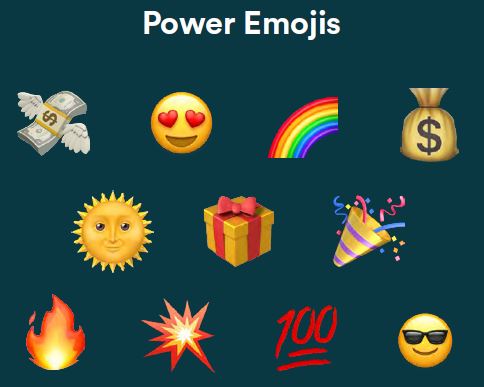 Leanplum全球營銷高級副總裁Joyce Solano評論指:「表情符號傳達品牌的情感和個性,有助營銷人員取得即時接觸,長期留住用戶的心。」
主圖片來源/123RF
訊息圖片來源/Leanplum

Mark your calendars as the crowd's favourite candidate and employee experience conference, Talent Experience Forum is back!
Happening only in KL, Malaysia on 5 November. Register your seat because you will be hearing top insights from C-suite and senior HR leaders from Dell, Digi, GoCar, IPG Mediabrands, Nestle, Tesco, Unilever and more.