HR Vendors of the Year Awards is back again for its 5th year with a fascinating gala night to celebrate the best HR vendors in Hong Kong. Winning is both an affirmation of the exceptional quality of your work in the industry and among peers. Enter Awards now
Contact us now for more details.
青年成就香港行政總裁劉家駿解釋,人力資源人員為何要對新一代在學校發展的技能和知識給予足夠的重視。
從一家商業機構的人力資源經理,到成為一家非政府組織的教育及青年發展經理,對我來說是一場學習體驗。
在過渡期間,我嘗試更好地了解香港學生所面臨的挑戰,以及他們的需求。當然,香港學生的學術表現一直令人非常自豪,他們在閱讀及數學能力方面經常在全球名列前茅。
然而,根據學生能力國際評估計劃(簡稱PISA)於2015年對全球50萬名學生進行的研究顯示,香港學生對學校的歸屬感最低、人生目標最低、與父母交談的時間最少、並最常面對欺凌。
這跟人力資源管理有何關係?
5至 10年後,現時的學生將成為未來勞動力的新力軍。我們可能會斥資研究新技術、產品和客戶,但相對而言,我們又投資多少去了解新一代?
現在進行一個快速測試:我們最近一次與老師、學生或校長交談,聆聽他們的日常生活和對新一代價值觀的看法是什麼時候?
現時的學生在小學和中學階段已學習編碼、機械人、設計思維和創業精神,另一方面,他們也接受人生
教練及靜觀練習等的培訓。
作為一個行業,人力資源經理對新一代在學校發展的技能和知識是否給予足夠的重視,以便設計和打造一個有助他們發揮所長的合適環境?
事實證明,我沒有轉行,只是向上游而已。
《Human Resources》2018年6月號特刊訪問了12位具遠見的業界領袖,分享他們對行業未來的見解。
按此細閱今期「The Futurist」特稿或訂閱。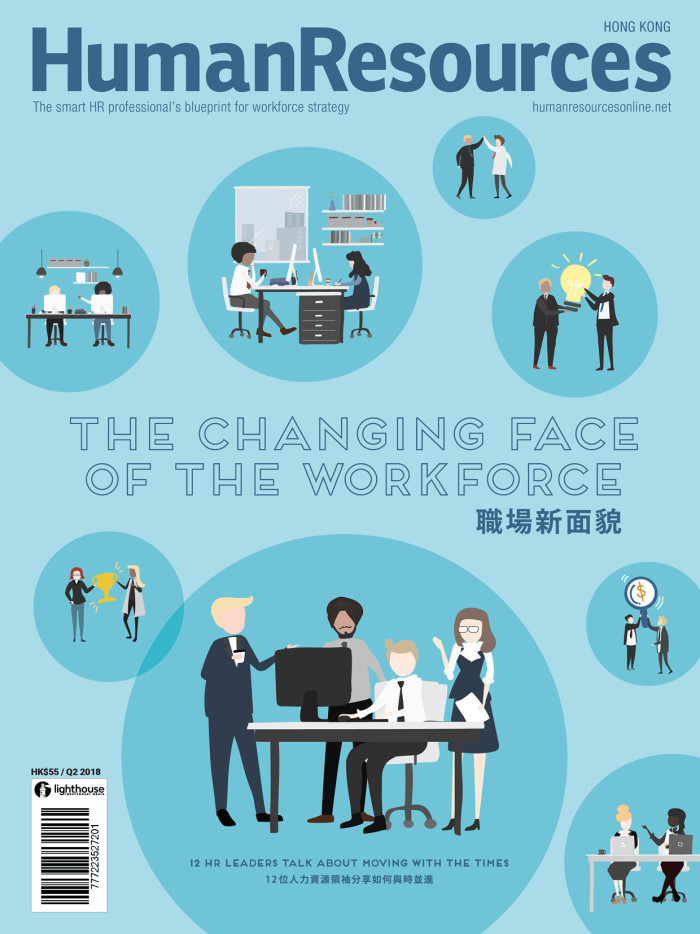 Human Resources Online is heading to Bangkok with the Accelerate HR conference on November 26-27.
HR leaders from Agoda, DKSH, Fonterra, FWD, Kasikornbank, Minor Food, Nissan Motor and more have already confirmed to speak.
Bring your team for additional group discounts.